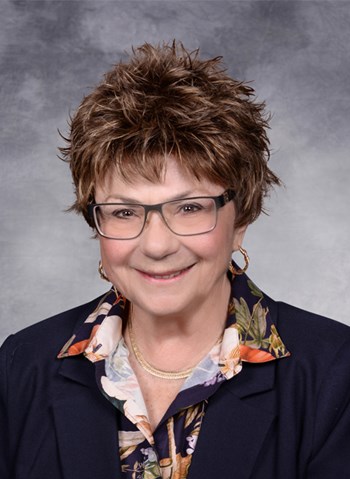 Specialties
Investment, Retail
Scope of Experience
Commercial Real Estate Senior Vice President, with twenty years' experience, including investment and land sales and leasing.
Expertise in the following areas:
Negotiation, marketing, and cost/benefit analyses for retail and non-retail properties
Project management/control/finance, interfacing with key corporate personnel
Staff training and supervision
Background & Experience
3/2011 - Present NAI CAPITAL COMMERCIAL, INC., - ONTARIO, CA
Senior Vice Present – Represent Landlords in providing marketing and leasing services specializing in Big Box leasing and subleasing, and represent Tenants in the site selection and negotiation of leases
Market Tenants' and Landlords' big box locations through analysis of the market for potential Tenants not in the area; meet with various City officials to obtain cooperation and additional information on the market; developing marketing plan and brochure identifying unique features of the site and market. Assist Tenants and Landlords with contingency resolution to expedite the opening of the store.
Conduct Tenants' market analysis including locations vs competition; identify specific trade areas, analyze demographics; identify possible relocations; prepare tour books and organize Tenants' tours; generate LOIs and Exhibits; negotiate within Tenant-established parameters; and assist in preparing submittal for committee.
1/2008-3/2011 PRESENT VALUE PROPERTIES - TUSTIN, CA
Vice President – Represent Tenants in site selection and negotiation of leases and Landlords in providing marketing and leasing services specializing in Big Box leasing and subleasing.
7/2002 – 1/2008 SPERRY VAN NESS COMMERCIAL REAL ESTATE ADVISORS, - ONTARIO, CA
Vice President – Represent major corporations in all aspects of site acquisition and the sale/leasing of surplus sites.
Determine target markets based upon client expansion plans and demographics
Determine current value and marketing strategies for the leasing and sale of major commercial properties
Train new independent contractor sales staff in marketing and negotiation strategies and techniques
MAJOR PROJECTS:
Managed the acquisition and assemblage of land for three (3) Wal-Mart developments; identified sites based on corporate preferences; assembled properties utilizing comprehensive knowledge of the market.
Affected a turnaround in the Arlington Plaza, Riverside, CA (150,000 sq. ft), from 95% vacant to 100% occupied in less than one year with rates above market.
Established Quarterly Leasing Forums, which included all Inland Empire Brokers, with the goal of information exchange.
AWARDS:
Partner's Circle 2007
Recipient of four Performance Distinction Awards
4/1989 – 7/2002 GRUBB & ELLIS COMPANY, - ONTARIO, CA
Senior Specialist – Represented landlords and tenants for this nationwide real estate company specializing in investment sales, asset/property management, and leasing services.
Develop marketing proposals, including leasing strategies, tenant mix, marketing activities, and comparable property rental rates
Determined current value and marketing tools for the lease or sale of surplus 99¢ Only and Von's Grocery properties.
Located pharmacies for Kaiser Permanente: identified appropriate sites, analyzed size, rates, visibility, and access; developed Letters of Intent and negotiated leases
MAJOR PROJECTS:
Listed, marketed, and subleased five Von's surplus properties.
Exclusive K-mart Broker Surplus Properties, Inland Empire.
Negotiated and leased 117,000 sq. ft. building to the County of Riverside: coordinated contractor and architects' interface for tenant improvement schedule and completion.
AWARDS:
#1 Retail Advisor Inland Empire, 2000
Consistently in the Company's top 20% retail brokers.
Recipient of 12 Performance Distinction Awards.
Education
Master of Business Administration UCLA ANDERSON SCHOOL OF MANAGEMENT
Bachelor of Administration UCLA
Professional Associations & Designations
International Council of Shopping Centers; Association of Commercial Real Estate Executives.
CREW-IE, Board Member, Special Events Chair
WESCOM Credit Union, Board of Directors, Member-At-Large