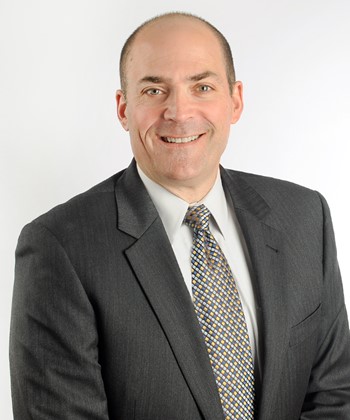 Scope of Service Experience
Mr. Magid joined NAI NP Dodge in March 2016.
Background & Experience
President, Dana Magid Development LLC 1999 - Present:
Dana Magid Development is a full service commercial real estate development company in Omaha, Nebraska. Dana Magid specializes in build-to-suit for lease development projects, construction management and real estate investment services as well as consulting and site selection services with a focus on healthcare facilities. Mr. Magid is responsible for the company's construction, development and asset management services.
Some of Dana Magid Development's successful projects include the Village Pointe Medical Center consisting of two medical office buildings totaling 165,710 square feet, Oakview Medical Building; 48,360 square feet, Nobbies Bellevue retail store, PSI Group, Inc., Headquarters, a Pitney Bowes company; 93,000 square feet and Washington Square Distribution Center in Des Moines, Iowa; 275,000 square feet. Dana Magid currently oversees the asset management and operations of more than 500,000 square feet
Senior Vice President Industrial Development, Prime Group Realty Trust 1997 – 2000
Prime Group Realty Trust is a fully-integrated, self-administered, and self-managed real estate investment trust which owns, manages, leases, develops, and redevelops office and industrial real estate, traded on the New York Stock Exchange. Mr. Magid was responsible for the development of the company's industrial land and buildings. While with the company, he completed the development of a state-of-the-art 242,000 warehouse and distribution facility in Libertyville, Illinois and a 262,600 square foot thirty-two foot clear warehouse and distribution facility in Carol Stream, Illinois.
Mr. Magid has also led the development of an approximately 147-acre industrial park in DeKalb, Illinois. He worked with Goodyear Tire & Rubber Company on the land acquisition and planning of a 1,000,000 square foot regional warehouse and distribution facility as the anchor user for the development, which was completed in the fall of 1999.
Vice President, Industrial Building and Development Company 1991 – 1997
Industrial Building and Development Company, headquartered in Northbrook, Illinois, specialized in the development and management of industrial properties. The company merged with the Prime Group, Inc., in November 1997, to form Prime Group Realty Trust. Mr. Magid's responsibilities included the management and operations of the approximately 1.2 million square foot industrial portfolio. He was responsible for the development of the ninety-five acre Libertyville Business Park in Libertyville, Illinois, which opened in the spring of 1995. The project required taking a raw piece of farmland to a high-end business park. Mr. Magid's responsibilities included the following: zoning and entitlements,
infrastructure design and improvements including roads and utilities, overall park design and land planning, marketing and design and development of a 212,831 square foot speculative warehouse and distribution building.
In 1996 Mr. Magid completed the development of a 217,600 square foot building on a build-to-suit basis for Motorola. The building, located in McHenry, Illinois, is a highly technical manufacturing facility for Motorola's Cellular Infrastructure Group was completed on a "fast-track" schedule.
While at Industrial Building and Development Company, Mr. Magid was involved in all aspects of the industrial real estate business including development, construction, management, marketing, leasing and financing. During his management, IBD has successfully completed development of over 550,000 square feet of industrial buildings between 1994 and 1997.
Senior Consultant, Andersen Consulting 1988 - 1991
Prior to joining Industrial Building and Development Company, Mr. Magid was an information consultant with Andersen Consulting working with large systems integration clients. He focused primarily on clients in the distribution logistics and telecommunications industries. His major engagements included U.S. Sprint and Sears of Canada.
Education
Bachelor of Science in Computer Science with honors (magna cum laude); minor in business administration, Tulane University
Professional Associations & Designations
Association of Industrial Real Estate Brokers (AIREB), member 1992 – 2001
Urban Land Institute (ULI), member 1997 - 2001
Editorial Advisory Board of Midwest Real Estate News, member 2000 - 2001