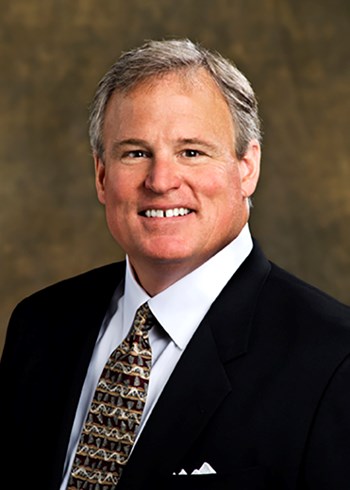 Specialties
Industrial
Scope of Experience
Tom focuses on all sectors of commercial real estate as well as providing corporate services for clients.
Background & Experience
Tom has over 30 years' experience in commercial real estate. He began his career at Trammell Crow Company in Atlanta, rising from a leasing agent in 1984 to Partner in the Atlanta Division in 1988. He later served as the Managing Director, and President of TC Atlanta, Inc. Under the direction of Tom, Trammell Crow Company's Atlanta division led the national firm in growth and profitability and was responsible for the marketing and managing in excess of 15 million square feet of industrial, office, and retail space. In 1999, Tom joined Triad Properties Corporation, a multi-disciplined real estate operating company headquartered in Huntsville, Alabama. Out of the Atlanta office, he held the position of President and Chief Executive Officer of Triad from January 2003 to December 2009. Triad and related entities acquired and developed approximately 8 million square feet of commercial real estate valued at over $1 billion throughout the Southeast. In 2010, Tom founded Th. Daniel Investments, LLC; the firm specializes in asset management on behalf of business owners, developers, investors, foundations, families, and individuals. Tom leverages his more than 30 years of experience in his service at NAI Earle Furman, where he specializes in significant commercial real estate opportunities in the Upstate, along the I-85, I-385, and I-26 corridors, as well as corporate services for his clients.
Education
Bachelors of Industrial Engineering, Georgia Tech, 1980 (Captain of the football team) MBA, The Wharton School, University of Pennsylvania, 1984
Professional Associations & Designations
• CCIM (Certified Commercial Investment Member)
• NAI Earle Furman's Capital Club; multiple years, including Largest Retail Transaction and Largest Property Management Assignment
• Urban Land Institute of South Carolina
• Leadership Anderson
• Samuel Zell/Robert Lurie Real Estate Center, The Wharton School of The University of Pennsylvania
• Kweli Moyo, a faith-based non-profit 501(c)3 charity serving in Kenya
• Member emeritus, Industrial Engineering Advisory Board at the Georgia Institute of Technology and the Alexander Tharpe Board of Trustees
• Past NAIOP officer and member of their Office Forum
• Founding Member and Treasurer - S. Main Chapel & Macy Center
• Tri-County Technical College Foundation
Transaction History
Development consulting and asset management services for multiple industrial facilities ranging in size from 70,000 to over 1.0 million square feet. Disposition services for multiple existing office buildings, and multi-family land sites. Ongoing asset management and investment services for office, retail, and land holdings throughout the Southeast.