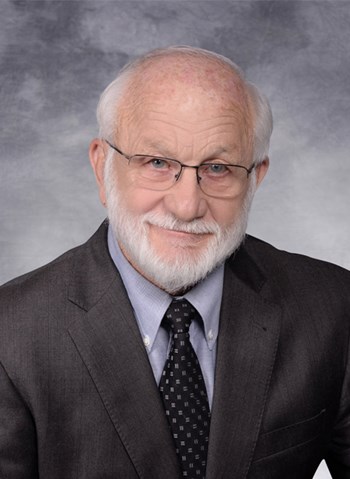 Specialties
Industrial, Office, Investment Properties
Scope of Experience
As the Chief Executive Officer, Mr. Foutz is working in cooperation with the other members of the NAI Capital management team to implement the growth and retention of brokers and staff. The management team is actively upgrading the office systems and programs to better assist 225 associates in providing valuable insight and assistance to their clients.
Background & Experience
Mr. Foutz's professional background includes over 45 years of industrial, office and commercial marketing experience. Starting in July of 1971, Mr. Foutz began his real estate career with Grubb & Ellis Commercial Brokerage. Beginning with a single office in downtown Los Angeles, Mr. Foutz was one of the original members who helped the Company grow to multiple offices throughout the State of California. Mr. Foutz left Grubb & Ellis in March of 1994 to become a partner with NAI Capital, Inc. and has been instrumental in its growth to fourteen current offices. He has had primary responsibility for the listing and marketing of numerous properties throughout the San Fernando Valley and Ventura County and in assisting in the hiring and training of commercial brokers.
In his capacity as agent for many Fortune 500 Companies and prominent principals seeking to relocate in the California real estate market, Mr. Foutz has been responsible for some of the largest transactions undertaken either at Grubb & Ellis or by NAI Capital, Inc. Several examples include the successful completion of the acquisition of land for the construction and consolidation of 52 office and industrial/research and development facilities for the World Headquarters for the Atari Corporation in Northern California; the acquisition and development of the 29 acre site for the World Headquarters of Dole Foods; the acquisition by defense contractor Ensign-Bickford of a five-building complex totaling 166,628 square feet on 218 acres of land.
Mr. Foutz has represented Time Warner, Inc. in the acquisition or disposition of over 10,000,000 square feet of office and industrial space. This representation has been throughout the State of California and has involved the co-ordination of multiple people and numerous divisions of the company. Other notable transactions that Mr. Foutz has brokered involve the leasing of 160,411 square feet to Packard Bell Computers in Westlake Village as marketing agent for Eaton Corporation. Mr. Foutz then placed into escrow the same Eaton facility to an investor. This facility comprised 303,669 square feet and has been developed into a Calvary Community Church and The Oaks Christian High School. Mr. Foutz was also involved in the consolidation of business operations for Dole Foods. These multiple transactions included the leasing of over 175,000 sq. ft. of office space and the purchase of 29.5 acres of land for their new World Headquarters and as mentioned previously, the relocation into a new 80,000 square foot office facility for the North American/Europe operation of Dole Packaged Foods and the acquisition by a private family held investment firm of a 115,000 square foot, three (3) building office complex. Currently, Mr. Foutz is also working with various other private investment groups in the identification of potential value added sites and/or investment opportunities, and the sale of land for the development of over 400 acres for business parks as well as the exclusive listing of these developments.
Major Relationships: A brief list of companies that Mr. Foutz has personally represented include such notables as, Time-Warner, Inc.; Walt Disney Productions; Capital Cities (ABC); Dole Foods; Digital Theater Systems, Inc.; Lawry's Foods; Litton Industries; Gibraltar Savings; Home Savings and Loan; the Los Angeles Diocese of the Roman Catholic Church; Eaton Corporation, Figgie Properties, Cabot, Cabot & Forbes, Trammel Crow Development Company; Chatsworth Products, Inc.; Panattoni Development Company, Prudential Insurance; Sheridan-Ebbert; The Hewson Company, the Koll Company; and, the Galdstone Foundation.
Organizations and Awards: Mr. Foutz has been an active member of the American Industrial Real Estate Association since its inception in the early 1970s. He has served the organization in many board capacities over the years.
In his tenure with Grubb & Ellis, Mr. Foutz was honored as being one of the "Top Salesman" and/or Top Salesman of the Year" in the San Fernando Valley and Ventura County Region of Grubb & Ellis Commercial Company on numerous occasions. Also during this tenure, Mr. Foutz had received the company's highest professional designation, that of Senior Vice President and a Senior Marketing Consultant. This title is awarded only to sales specialists in the company who have demonstrated a commitment to excellence and have distinguished themselves by their outstanding achievements in the field of real estate.
Education
University of Southern California, Bachelor of Science in Political History/English
Professional Associations & Designations
American Industrial Real Estate Association