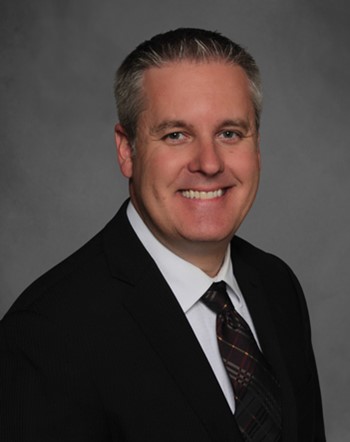 Steven Lewallen
Vice President
NAI Capital - Orange County
1920 Main Street Suite 100
Irvine, California 92614
United States
T +1 949 468 2311
M 17148377210
slewallen@naicapital.com

License 01068304
Specialties
Investment, Health Care / Medical, Office, Buyer Representation, Landlord Representation, Tenant Representation
Scope of Service Experience
Medical, Office, Retail and Investment Transactions
Background & Experience
Steve Lewallen entered the commercial real estate field and joined Lee & Associates in 1989. Steve has worked for the past twenty-four (24) years under the direction of Sonya Dopp-Grech, assisting with all aspects of Sonya's transactions. Steve is a licensed real estate broker in California.
Education
Steven earned his bachelor's degree in Business Administration from California State University Fullerton in 1989 with concentrations in Real Estate Finance and Marketing Management.
Professional Associations & Designations
ICSC, AIR
Transaction History
Steve has participated in the sale and leasing of over 3,000,000 square feet of commercial property valued in excess of Two Hundred Million Dollars ($200,000,000) over the past twenty-four (24) years. He is proficient in all aspect of analyzing investment opportunities. Steve has extensive experience in both lease and sale real estate transactions. He is also well versed in the use of various research analysis tools and software programs used by institutional and private investors.