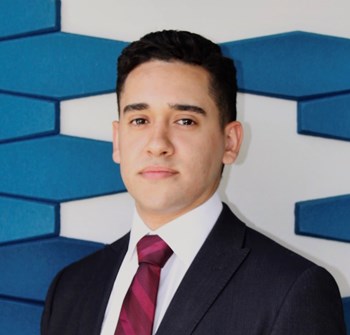 Steven Garcia
Investment Advisor
NAI Northern California
99 South Almaden Boulevard 6th Floor
San Jose, California 95113
United States
T 408.326.0680
M 408.568.4814
sgarcia@nainorcal.com

License 02092091
Specialties
Multifamily, Retail
Background & Experience
Steven is an Investment Advisor specializing in the analysis, acquisition, disposition, and tax-deferred exchange of multifamily and retail properties throughout the South Bay.

He is passionate about establishing long-term relationships through exceptional service and industry knowledge. He often credits ethics and communication as being the key components to his success as a trusted advisor.
Prior to becoming an Investment Advisor at NAI NorCal, Steven held multiple positions in the financial services industry where he provided accounting and auditing services to Fortune 500 and mid-tier companies. He holds a degree in Economics and Accounting from the University of California, Santa Barbara.
Steven was born and continues to reside in the South Bay where he goes above and beyond to assist new and seasoned investors meet their investment goals.
Education
BA, Economics and Accounting, University of California, Santa Barbara