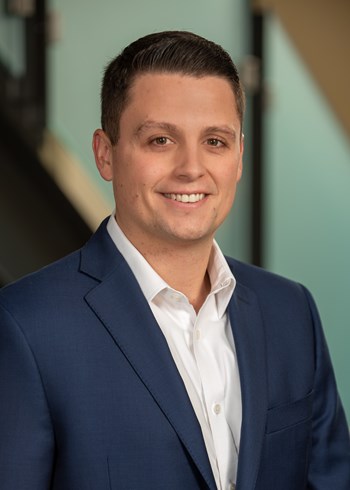 Specialties
Office, Medical, Retail, Industrial
Scope of Experience
Since 2012, Patrick has closed over 200 transactions in the Office and Industrial fields with an aggregate value in excess of $100 million dollars.
Patrick has extensive experience in the disposition of Industrial properties including the Sale of Boehme Porcelain factory, an 85,000 SF $4,500,000 clean-up, and 72 Prince Street, a 120,000 SF factory.
Background & Experience
Patrick Dintrone has been with NAI Fennelly since 2011. Starting out as intern, Patrick was able to work closely with the sales team to learn the Real Estate business until obtaining his own sales license in early 2012. Since gaining his license, Patrick has specialized in the Office and Medical Markets.
In addition to leasing & sales, Patrick has also been involved in Property Management of Office space being directly responsible for nearly 200,000 SF and working closely with over 40 Tenants.
Having worked directly with customers in previous jobs, customer service and client satisfaction is always Patrick's number 1 objective.
Education
Rider University, Business Administration Major Princeton School of Real Estate, NJ Salespersons License
Professional Associations & Designations
New Jersey Real Estate License
Transaction History
Patrick has closed over 20 transactions for over $10,000,000 in deal sizes. Significant Transactions include: Systech International, One Research Way, Princeton, NJ (50,000 SF Marketing Broker) Akela Laser, South Brunswick, NJ (8,000 SF Tenant) HGS, Princeton, NJ (7,000 SF Tenant) Barton & Cooney, Bordentown, NJ (85,000 SF Warehouse Tenant) Sold 24,000 SF GMP Facility in Hamilton, NJ Intellect Technologies, Princeton, NJ (4,846 SF Tenant) NextLevel Web Strategies, Princeton, NJ (2,197 SF Tenant) Thrivent Financial, Princeton, NJ (2,093 SF Tenant) Altech Star, Inc., Princeton, NJ (1,058 SF Tenant)
Significant transactions include: Leasing of 50,000 SF at One Research Way and 30,000 SF at 7 Graphics Drive for BioMed Genesis Realty; Leasing and disposition of 100,000 SF in Monmouth Junction and Hamilton for ST Peterson; and the Leasing of 1000 & 2000 Waterview Drive for Genesis Properties.