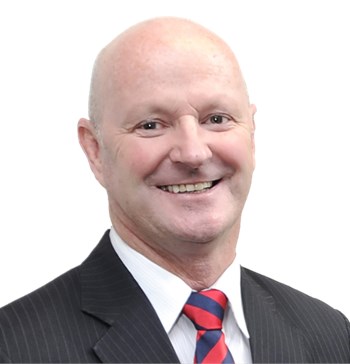 Specialties
Business Owner / Commercial & Residential Sales
Background & Experience
Mike Rollo loves a challenge. He loves rolling his sleeves up and getting stuck-in for the good of
his clients.
His passion for the dynamic industry has kept him interested throughout the past 25 years,
seeing him work his way up from sales, to management, to branch co-owner.
He loves the freedom of the business, but he also loves the challenges that come with it.
A self-confessed "old fashioned" realtor, Mike has continued learning throughout his career,
establishing himself as a successful auctioneer and gaining his associates qualification
(AREINZ) through Massey University in 2007.
During the past 3 years Mike has gone back into sales, keeping things fresh and challenging by
joining the commercial sector.
He is intrigued by property, and prides himself on his negotiation and communication skills which
allow him to get the best outcomes for his clients.
Mike is a passionate Nelsonian and sportsman, representing the region in rugby, cricket and
running, before moving into coaching and management roles within Nelson football.
Mike has a passion for what Nelson has to offer with the climate, the people, the outdoors, and a
prosperous and positive city he wants to help his clients make the most of.

He has a relaxed professional style, and places his clients' comfortability with the utmost
importance, helping them to feel at ease.