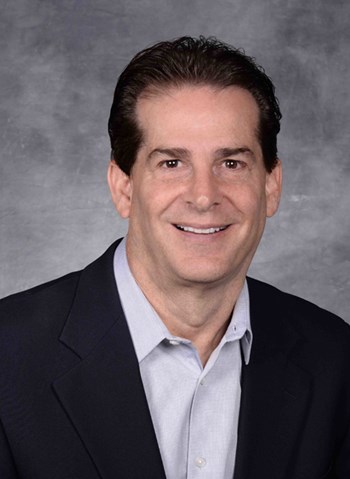 Specialties
Investment Sales & Leasing Specialist
Scope of Experience
In addition to being the Executive Managing Director of NAI Capital's Westlake Village Office, Michael Schiff is Chairman of the NAI Capital Retail Council. He is also a member of the NAI Capital Mentor Team. Members of this small elite group give advice and assist brokers throughout our company with complicated transactions that require the extensive expertise of a broker such as Mr. Schiff. Our company has honored him with a special award called "The Circle of Excellence" for being one of the few top producers who earned enough to make NAI Capital Club 10+ times. In 2009 Mr. Schiff was the #1 Broker company-wide. Mr. Schiff has specialized in the leasing and sales of retail properties since beginning his career in 1989. His extensive background and knowledge of leasing gives him a unique insight for analyzing and forecasting investment opportunities. Having this huge edge has proven to be invaluable in helping his investment clients pick winners from losers. He has a client base that ranges from the Institutional Landlords, Fortune 500 companies and REITs to the local mom-&-pops. Schiff is actively involved in the community and has served for many years as the Vice Chair of the Mayor's Business Round Table for the City of Thousand Oaks (which is a City council made up of 15 members who advise the Mayor and the City on ways to improve the business community in Thousand Oaks). He has been a guest speaker at several commercial real estate functions and seminars, including most recently, "The Pillars of success in the Commercial Real Estate Industry" as well as being a speaker at the NAI Global convention in Austin Texas. The Pacific Coast Business Times has featured him multiple times in their, "Who's Who in Commercial Real Estate" and "Ventura County's Top Commercial Real Estate Producers" articles, both of which they publish annually. Mr. Schiff is also frequently hired by prominent real estate attorneys in our industry to be an adviser and/or serve as their expert witness in commercial real estate matters.
Background & Experience
2002~Present:
NAI Capital, Westlake Village Office
Executive Managing Director
Retail Properties Specialist
1991~2002:
Grubb & Ellis, L.A. North Office
Senior Associate
Retail Properties Specialist
1990~1991:
Schneider Commercial Real Estate
Retail Leasing Specialist
1989~1990:
CBS Investments
Multi-Family and Land Development

Education
San Diego State University and Grossmont College (1986-1989)
Professional Associations & Designations
2019 NAI Capital Capital Club - Gold Member
2014 NAI Capital Capital Club - Silver Member
2013 NAI Capital Capital Club - Silver Member
2012 NAI Capital Capital Club - Silver Member
2011 NAI Capital Capital Club - Silver Member
2009 NAI Capital Broker of the Year (#1 Company-wide).
2007 NAI Capital Club Platinum Member
2007 Top Producer Westlake Village Office
2005 NAI Capital Club Platinum Member
2005 Top Producer Westlake Village Office
2004 NAI Capital Club Platinum Member
2004 Top Producer Westlake Village Office
2003 NAI Capital Club Platinum Member
2003 Top Producer Westlake Village Office
2002 NAI Capital Club Silver Member (1st partial year with our company)
Transaction History
(PARTIAL LIST):
Office Depot Plaza
33,709 SF Shopping Center anchored by Office Depot
11-25 E. Hillcrest Drive and 180 N. Moorpark Road, Thousand Oaks, CA
Represented Seller - $14.3M
Newbury Oaks Marktetplace
85,000 Shopping Center anchored by Vons & Longs
2080-2170 Newbury Road, Thousand Oaks, CA
Represented Seller - $23.6M
Newbury Oaks Marktetplace
85,000 Shopping Center anchored by Vons & Longs
2080-2170 Newbury Road, Thousand Oaks, CA
Represented Buyer - $18.9M
Northstar Plaza
58,250 sq.ft. Shopping Center
1321-1445 E. Thousand Oaks Blvd., Thousand Oaks, CA
Represented both Seller & Buyer - $10.75M
Northstar Plaza
58,250 sq.ft. Shopping Center
1321-1445 E. Thousand Oaks Blvd., Thousand Oaks, CA
Represented Buyer - $8.5M