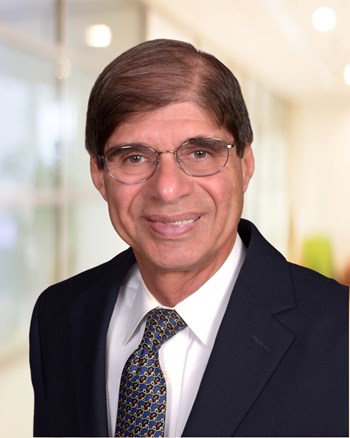 Mez Birdie, CCIM, CPM, CRX
Director of Special Projects
NAI Realvest
1800 Pembrook Drive Suite 350
Orlando, Florida 32810
United States
T +1 407 949 0734
M +1 407 509 6246
mbirdie@realvest.com

License BK322480
Specialties
Receivership, Retail
Scope of Experience
Mez R. Birdie is Director of Special Projects at NAI Realvest. His focus is on providing specialized services including receivership, expert witness, brokerage, leasing, site selection, build-to-suit, tenant representation and management services.
Background & Experience
Prior to joining NAI, Mez was Senior Vice President - Acquisitions & Portfolio Management for National Retail Properties (NYSE: NNN), a publicly traded REIT specializing in retail properties. He has 24 years of hands-on experience in the field of commercial property/asset management, leasing and brokerage. At National Retail Properties, he was involved in the acquisition and portfolio management of over 425 retail properties located in 40 states, serving 110 retail tenants and concepts.
Mez is very involved with the Institute of Real Estate Management (IREM), teaching educational courses and participating in writing the "Marketing & Leasing of Retail Properties" course. He has also written articles for the Journal of Property Management and given multiple presentations at IREM, CCIM and ICSC annual conventions. Mez has been a past president of IREM's Central Florida Chapter and was named as CPM of the Year in his Region and Chapter. He was selected to serve on a team of CPM's and CSM's to create an IREM publication called Income & Expense Analysis- Shopping Centers. Mez has been inducted into IREM's "Academy of Authors".
Education
Mez earned a Bachelor of Science degree from Embry Riddle University, Daytona Beach, Florida.
Professional Associations & Designations
CCIM Institute - CCIM designation
Institute of Real Estate Management - CPM designation
International Council of Shopping Centers - CRX and CSM designation
National Retail Tenants Association - NRTA, Founder's Award
Transaction History
Mez has successfully closed large transactions with Institutional clients such CalPERS, Principal Financial, Chicago Transit Authority, Wells Fargo and others. He has negotiated brokerage and leasing transactions with several national retailers and restaurateurs such as; Walmart, Barnes & Noble, CVS, Walgreens, Academy, Best Buy, Staples, Office Depot, Ashley, Dollar Tree, O'Reilly, Winmark, Food Lion, Haverty's, Ross, Captain D's, Wendy's, Burger King, Denny's, Golden Corral, IHOP, TGI Friday's, Yum Brands and other prominent retailers.