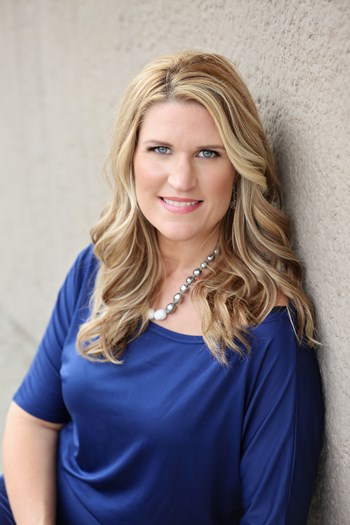 Lori Lege'
CCIM -Commercial and Residential Broker
NAI Latter & Blum
6 Degualle Square
Lafayette, Louisiana 70508
United States
T +1 337 769 7008
M 13379627070
llege@latterblum.com

License LA 0995693945
Specialties
Investment, Retail, Multi-Tenant, Multi-Family, Office, Hospitality, Residential
Scope of Service Experience
My position as CCIM realtor consists of renting, buying, or selling property for my clients. Some of my responsibilities are:
-to study and compare property listings and understand current market conditions
-analysis investments to determine returns (ROI)
-utilize the latest marketing tools and advertising techniques to sell property
-site selection utilizing the latest demographic/tapestry software
-accompanying customers to property sites during the process
-advising on suitability and finding property to meet their specific needs
-discussing conditions of sale
-acting as an intermediary in negotiations between the buyer and seller/ or representing both parties
- drawing up real estate contracts and getting all the industry players on the same page to successfully close
CCIM Members are able to help their clients:
Minimize risk
Enhance credibility
Make informed decisions
Close more deals
Background & Experience
To be successful, you must have a "go-getter" mentality, a strong work ethic and a passion for helping others achieve their goals. I am an energetic, enthusiastic, self-motivated sales professional for over 20 years and I still reside in Lafayette. There is no place like home, and I am a native and very familiar with Acadiana's neighborhoods and commercial real estate. I have over 19 years of contract sales negotiation experience with some of Acadiana's Top 100 Companies. My strong network of relationships extends beyond professional organizations. I joined the NAI Latter&Blum team because I want to continue our Lege' family traditions.. most importantly as your real estate advisor. I enjoy working in a collaborative and social environment where I leverage the significant cross-functional depth of Latter&Blum's sales support and advanced reporting statistics. As my client you will not be just another transaction. Our success will only continue if we establish a long-term strategic partnership, by understanding your goals. My livelihood relies on repeat business and expansion through referrals, and so my best compliment is to know you trust me from future recommendations. My consultative approach will help educate you to know your market. You will know what is actively going on and I will report all properties activities. Today's world of work is quite different and I can help market in new exciting avenues to get results quicker. After we close, you can expect me to follow up and proactively identify new opportunities that might benefit your investments in the near future.
Client Testimonials:
4409 Ambassador Caffery Parkway/ River Marketplace
"My fiancé and I would like to thank Lori for her awesome job in guiding us on our adventure of becoming restaurant owners. Being in the food industry for years as a employee, we didn't know where and how to start. Lori with her expert advice and guidance has help us take that step. With lots of fear and doubt, Lori has ease us and reassure us that this was the right path for us. So, thank you Lori for all you have done."
Sincerely,
Christine and Bill
111 Charenton Family- "Lori, I can't thank you enough for the hard work. I know it was complicated dealing with 5 sellers including one living in California. Your assistance and expertise helped guide us through this at times frustrating transaction. I will be happy to refer you to anyone I know that needs a realtor....."
Oakthorn Court/ Youngsville- "Our experience with Lori Lege was top notch from the very first meeting. She did thorough research and always put us, her clients, first! She got our home under contract within 34 days. Always willing to go the extra mile and going out of her way for advertisings, showings, and open houses." Angela and Bruce
Education
Northwestern State University Honor Graduate- Top 20/ 3.9 GPA Acadiana High School Honor Graduate Louisiana State and Federal Real Estate License Achievement CCIM Member/ (CCIM stands for Certified Commercial Investment Member. CCIM designees are recognized as leading experts in commercial investment real estate. CCIM designation represents proven expertise in financial, market, and investment analysis, in addition to negotiation. Helps my clients by Minimize risk, Enhance credibility, Make informed decisions, Close more deals)
Corporate direct sales for over 20 years with market-share growth 10-15% each year and top performer since 2001 - Understand competitive Acadiana market and familiar with our Acadiana area and demographic/ tapestry trends - The 4th member of Lege'-Horne Team with a wealth a outstanding success, experience and knowledge - Technology savvy and use innovative ideas for more efficient ways to get business closed - Client reporting and customized strategic marketing plan to sell quicker!
Professional Associations & Designations
Professional Associations & Designations
CCIM- Certified Commercial Investment Member (The highest professional development level a commercial broker can receive globally)
Realtors of Acadiana Association, Louisiana Real Estate Commission, National Association of Realtors, NAI Global, YG Professionals Network
Transaction History
Transaction/ Listing History
Clean Juice Corporate Franchise, Louisiana State Senator John Kennedy, WalMart Outparcel Retail Shopping Centers, Jet Coffee, Downtown/Upper Lafayette Office Leases, Trappey Family Farm Land, W. Electric Corporation, Local Barber Shops, Woodmen of the World, Sangram Development Corporation, Holy Rosary, Spirit of Faith Church, Shopping Centers, Industrial, Multifamily, Residential Housing, Private Investors Residential/ Developers, and many more…..
Strategic Clients
Various Clientele: Retail Leasing/ Shopping Center, Hospitality, Local and Corporate Restaurant Franchise Chains, Multi-Family, C-Store, Office Spaces, State Government/ Senator John Kennedy, Non Profit Organizations, Large Acreage of Commercial Land, Farm Land, Commercial Lots