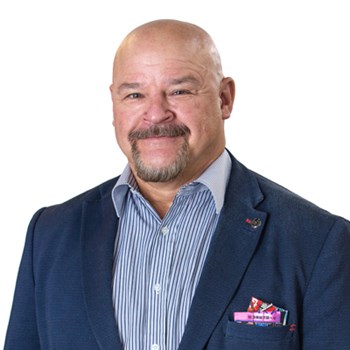 Background & Experience
As a commercial real estate agent since 1997, Kim has been active in all areas of commercial real estate, representing his client needs whether buying or selling, and providing both landlord and tenant representation. With his extensive background, market knowledge and skills as both a Realtor and a Certified Management Accountant, Kim is well suited to achieve the goals of today's commercial real estate client and has earned him an Elite Top Performer award from NAI Global. Given Kim's background, in 2008 upon Pat Preston's retirement after 13 years with NAI, NAI management asked him to continue the Business Brokerage adding business dispositions and acquisitions to his resume. Contact Kim to discuss your needs or to request a copy of his latest 'Edmonton Real Estate Market Highlights' newsletter.
Education
Received a Bachelor of Commerce in Finance from the University of Alberta and is also a Certified Management Accountant (CMA). On-going education activities to better serve his clients and better himself professionally.
Professional Associations & Designations
Member of Society of Management Accountants of Alberta, Realtor's Association Of Edmonton, Alberta Real Estate Association, Real Estate Council Of Alberta, and the Canadian Real Estate Association. Past service as a board member of the Commercial Division of the Realtor's Association of Edmonton and the South Edmonton Business Association.
Transaction History
Kim is able to expertly cater to his client's specific needs, having successfully completed transactions from under 1,000 to 100,000+ square feet, and working with start-ups to such notable clients as Hertz, John Deere, Sunlife Assurance and Alberta Infrastructure.