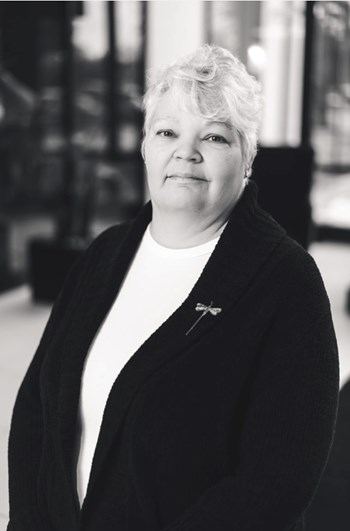 Julie Kunze
Accounting Administrative Assistant
NAI Legacy
4400 W 78th St, Suite 120
Bloomington, Minnesota 55435
United States
T 612-383-2594
M 651-315-6326
jkunze@nailegacy.com
Scope of Experience
Retail, Waitress/hostess, Various office positions, Certified Occupational Therapist Asst., Personal assistant with private clients, Mental health living skill counselor, Special Ed para / teacher assistant in an immersion Ojibwe classroom.
Background & Experience
I started my career in retail while in the 4th grade. My parent's owned a hardware store in a small town. Parents are exempt from child labor laws. LOL. I have had various retail positions for various companies. After high school I moved to the big city and through the many years have had a lot of different work experiences. That include different office positions, working in the medical field. Working in a school and having to learn the Ojibwe language. And I am back working in the business world.
Education
High school diploma
Business Occuations diploma from a Vo-tech
College of St. Catherine - Occupational therapy
Professional Associations & Designations
NBCOT-National Board of Certified Occupational Therapists
Transaction History
I purchased my first property when I was 27 and a single parent.
I have purchased a mobil home in the past.
I purchased the house I am in now.