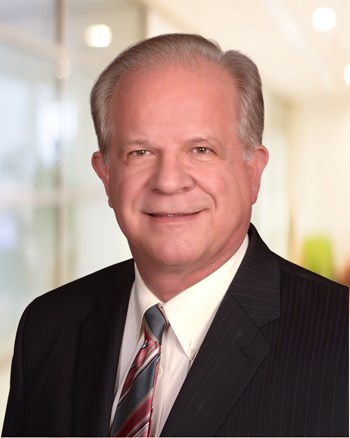 Jon D. Walls, RLA, MiCP
Development Services Director
NAI Realvest
1800 Pembrook Drive Suite 350
Orlando, Florida 32810
United States
T +1 407 949 0745
jwalls@realvest.com

License SL3344716
Background & Experience
Jon has over 35 years' experience in the Central Florida real estate industry. His primary focus at NAI Realvest is land for residential and commercial development and brokerage.
He is a Sales Associate and the Development Services Director for clients throughout Central Florida, providing land development consulting and brokerage services for all types of commercial and residential real estate projects. Between 2019-2021, Jon closed on over $30 million in land transactions in Central Florida.
He also provides consulting services for project management, owner representation and expert witness services. His past experience includes all types of real estate development including large scale residential communities, apartment complexes, shopping centers, office buildings, industrial parks, hotels/resorts and entertainment facilities. He has extensive international experience and has worked in the Middle East, South America, the Caribbean and Southeast Asia.
Prior to joining NAI Realvest, he served as Vice President and Principal of Miller Legg, a statewide engineering consulting firm where he was Regional Manager and worked with a wide variety of state, national and international clients. Prior to Miller Legg, he was Vice President and founder of Ivey, Harris and Walls, based in Winter Park.
Education
Jon earned his BSLA (Landscape Architecture) from West Virginia University. He also studied Urban Planning at the University of Miami, Florida.
Professional Associations & Designations
Real Estate Salesman
Registered Landscape Architect: LA0000769
Past member: University of Central Florida (UCF) Foundation Board
Past member: UCF Foundation Real Estate Committee
Past Chairman: Orange County Research & Development Authority
Past Chairman: Central Florida Research Park Architectural Review Bd
Past Vice Chairman: City of Orlando Board of Zoning Adjustment