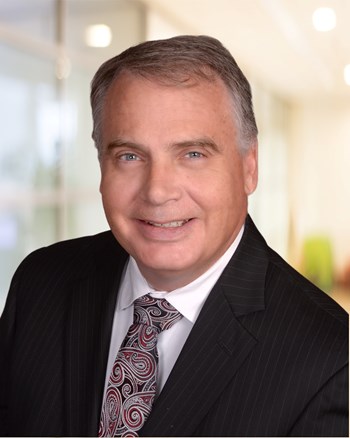 Jeffrey Bloom, CCIM
Senior Director
NAI Realvest
1800 Pembrook Drive Suite 350
Orlando, Florida 32810
United States
T +1 407 949 0709
M +1 407 718 1558
jbloom@realvest.com

License SL531788
Specialties
Office, Retail, Industrial
Scope of Experience
Sale and Leasing of Commercial Property, Tenant and Buyer Representation, Expert Witness, Property Tax Reduction Petitioning, Feasibility Consulting, Trustee Services, Property Opinion of Values
Background & Experience
Jeffrey Bloom has been working in commercial real estate for over 30 years starting in 1989. While working with NAI Realvest he has specialized in office, retail and industrial properties. Jeffrey represents Landlords and is known for targeting the most suitable tenants for a vacancy and then going after those tenants by making a case on why that property or space can improve their bottom line.
Jeffrey also represents tenants who need to lease commercial space. He helps negotiate the best deals for them, find availability, schedule tours and save clients lots of time. He also represents sellers who need to sell their commercial property; he does this by finding buyers that are best suited for the commercial property type that the sellers have available.
Mr. Bloom has served as an expert witness in several cases involving commercial real estate issues. He has represented clients in property tax petitions, trustee services, code enforcement issues, zoning adjustment, variance issues and property valuations.

Prior to joining us at NAI Realvest Jeffrey Bloom worked at Coldwell Banker Commercial as a Commercial Real Estate Leasing and Sales Broker.
Education
Jeffrey Bloom earned his Bachelor of Science in Business Administration from Florida Institute of Technology
Professional Associations & Designations
Central Florida Commercial Association of Realtors (CFCAR) - member and past board member
Orlando Regional Realtors Association
Florida Association of Realtors (FAR)
National Association of Realtors (NAR)
Certified Commercial Investment Member (CCIM)