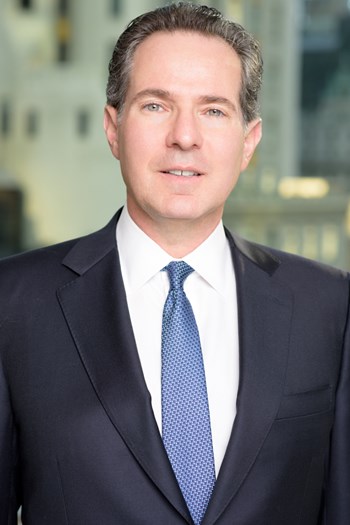 Jay Olshonsky, CCIM, FRICS, SIOR
CEO & President
NAI Global
717 Fifth Avenue, 15th Flr
New York, New York 10022
United States
T +1 212 405 2500
M +1 301 806 7917
jolshonsky@naiglobal.com
Scope of Experience
Jay Olshonsky, FRICS, SIOR, CCIM is the President and Chief Executive Officer of NAI Global since December 2012 when C-III Capital Partners LLC acquired NAI Global.
Jay is responsible for the all operations of NAI Global, as well as an active leader on the NAI Global Capital Markets Group, which focuses on the disposition of individual assets, notes and portfolio sales in a number of property sectors including office, industrial, retail and hotel. Jay has been instrumental in growing the organization by adding offices domestically and internationally, increasing annual revenues and profits, while expanding service lines. NAI Global is one of the largest commercial real estate firms worldwide and a top five global brand. NAI Global has consistently generated over $20 billion in annual transaction volume, operates more than 375 offices, manages over 1.15 billion square feet of properties and facilities and has 6,000 + professionals in 41 countries.
The greatest values Jay brings to NAI Global are leadership, courage, coaching, listening and actively encouraging all to express their points-of-view and take on projects without fear of failure. On courage, he possesses the courage of conviction and courage to have created a diverse culture in both gender and age at NAI Global. Jay is extremely innovative, an effective motivator and takes an active role in mentoring all.
Background & Experience
Prior to joining NAI Global, Jay spent 15 years in leadership at CBRE in the Washington DC area. He held positions running all of the all area offices and lastly he had responsibility for the Washington DC office that had over $100 million in revenues, 75 brokers and 50 million square feet of property management. Jay began his real estate career in Washington DC in 1982 as an office-leasing agent and earned the 1998 Realtor of the Year award from the Greater Washington DC Commercial Association of Realtors, where he later served as Chairman in 2000. In 2020, Jay was recognized by globest.com as one of The Best Bosses in Commercial Real Estate and he was bestowed the Honorary CCIM Designation from the CCIM Institute. He is one of only a handful of commercial real estate professionals ever to receive the Honorary CCIM Designation. Originally, from Washington DC, he now lives in New York City.
Education
Arizona State University
Professional Associations & Designations
In addition to his memberships in RICS, SIOR and CCIM, Jay is involved with ICSC, ULI and NAR.