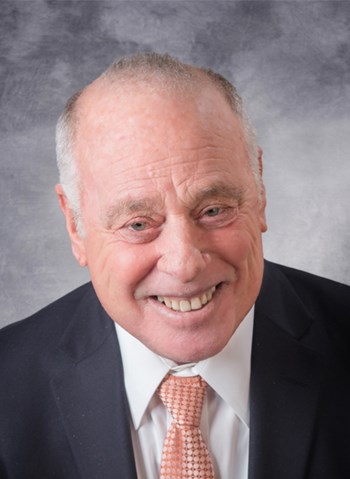 Specialties
Retail, Retail
Scope of Experience
From 1963 to 1975 Mr. Hyman served Akron Stores as Director of Operations and Merchandising for the 28-store chain and was responsible for over $60 million in sales. He then purchased the franchising and distribution rights for Carvel Ice Cream for the tri-state area of California, Arizona and Nevada, in charge of franchise sales, all real estate acquisitions and developing the company's distribution system. He managed and operated this business through 1987, opening more than 25 stores in Los Angeles, Ventura and Orange Counties. In 1987, Mr. Hyman joined NAI Capital Real Estate specializing in Retail Tenant Representation utilizing his extensive knowledge of landlord-tenant relationships in both leasing and sales. He has consistently earned a spot in the Top Producers Club since its inception. His particular area of expertise is in representation, site selection and strategic planning for Restaurant and Entertainment Tenants for corporate and franchisee expansion. He is a member in the International Council of Shopping Centers and the Restaurant Brokers Association. NAI Capital with 15 offices in Southern California and NAI affiliates worldwide is an industry leader in commercial real estate. Mr. Hyman heads NAI Capital's Restaurant Retail Team which includes his personal assistant, Ebony Satcher, who coordinates the Team's administrative processes. This highly productive team also includes a full professional staff devoted to marketing, demographics and graphic design incorporating all aspects of successful Tenant Representation.
Background & Experience
Irwin attended California State University at Long Beach, where he majored in Speech Communication and Physical Education, Irwin Hyman has spent the majority of his adult life in the business world of Southern California. Additional studies have included numerous Business Management Seminars and the Dale Carnegie Human Relations Management Course. An active participant in local, civic and charitable organizations, Mr. Hyman is Chairman of the Board of Directors for ONEgeneration, which is dedicated to serving the needs of seniors. He is also involved in the Special Olympics program, in fund raising for the National Charity League and has been on the committee for New Directions for Youth. Currently a resident of Thousand Oaks, Mr. Hyman has a wife, two grown daughters and four grandkids. He is an avid golfer and can usually be found on his favorite course in his spare time.
Transaction History
Carl Karcher Enterprises (exclusive representative for Carl's Jr./La Salsa corporate and franchise locations in the Western United States) Buffets, Inc. (exclusive representative for Hometown Buffet locations in California, Arizona, Nevada and Oregon and for Roadhouse Grille locations), including disposition of excess properties Ruth's Chris Steakhouse - (Nationally) Roy's Restaurant /Fleming's Steakhouse/ Outback Steakhouse (Southern California) Uno Chicago Bar & Grill San Diego area franchisee(exclusive representative with 12 leases completed in less than 18 months) Wendy's (largest franchisee) – 10 locations (Southern California) Red Robin - (Nationally) Pasta Pomodoro - (Los Angeles County) Red Brick Pizza - (Orange and Riverside County) John's Incredible Pizza - (Southern California) San Sai Japanese Grill - (Southern California) Bodies In Motion - (Southern California) Stonefire Grill - (Southern California) Mountain View Tire – (Southern California) ZPizza – (Los Angeles County/Ventura County) Bar Louie – (Southern California) Mimi's Café – (Southern California) Ruby Tuesday - (Los Angeles County) Granville - (Los Angeles County) Shoe Palace - (12 New Locations)