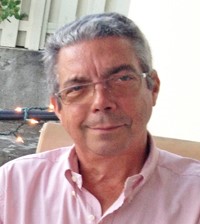 Specialties
Industrial, Office
Scope of Service Experience
Type of work undertaken by NAI Jamaica: Langford and Brown: Langford and Brown will undertake valuations, sales and rental assessments of all types of properties - Residential Offices Commercial Resort (hotels, villas and resort development land) Agricultural Holdings Rural and Urban Land Clients: The list of Corporate clients includes - ICD Group of Companies Bank of Nova Scotia National Commercial Bank CIBC FirstCaribbean International Bank Ltd RBTT Bank (Royal Bank of Canada) Cable and Wireless (Jamaica) Ltd (Lime) The Coffee Industry Board Wallenford Coffee Company Ltd. Courts (Jamaica) Ltd The Jamaica Public Service Company Ltd Pan-Jamaican Investment Trust Ltd Victoria Mutual Building Society Jamaica National Building Society National Housing Trust Other Banks, Insurance Companies, Legal and Financial Institutions, public and private companies. Hua Lien/Pan-Caribbean Sugar (Hong Kong & Jamaica) .
Background & Experience
Professional Appraisers - residential, commercial and agricultural properties, plant and machinery valuations Gordon Langford, aged 60, qualified as a Member of the Royal Institution of Chartered Surveyors in 1980, in London. He practised with the Inland Revenue, and Savills in London. He returned to Jamaica at the beginning of 1996 after 28 years in England. Gordon Langford is a Past President of the Realtors Association of Jamaica (www.RealtorsJamaica.com), and a past Board Member of the Real Estate Board (www.reb.gov.jm). .
Education
Born: 15th June 1952, Kingston Jamaica. Gordon Charles Langford Education: Jamaica to 1967 St. Andrews Preparatory School and Jamaica College England 1967 - 71 at the Friends School, Saffron Walden Essex, England. Work Experience: Town & Commercial Properties 1972-73 developing the Kingston Waterfront Further Education: Polytechnic of Central London (now the University of Westminster) 1972 - 1976. Diploma in Urban Estate Management, and joined the Royal Institution of Chartered Surveyors as an Associate Member. Employment: Inland Revenue, London - valuer 1976 - 1978 Savills, Chartered Surveyors in London as a Rating Surveyor 1978 - 1982 Coffee Business: Own company trading coffee mainly Jamaica Blue Mountain coffee in Europe 1982 - 1996. Marketing representative for a resort hotel in Thailand Relocation: In 1996 relocated to Jamaica after selling majority of coffee business. Current: From 1996, working as a partner in Langford & Brown and running the family coffee farm. Currently the sole principal in NAI Jamaica Langford & Brown. Also arranging coffee exports to Langford Brothers Ltd in the UK. Appointments: 2003 - 2005 President of the Realtors Association of Jamaica. 2004 - 2007 Member of the Real Estate Board of Jamaica. Board Director: Fred M Jones Estates Ltd, Farming Eastern Jamaica Board Director: Stocks and Securities Ltd (SSL). Stockbrokers/Private Banking
Professional Associations & Designations
MRICS - The English designation (Member of the Royal Institution of Chartered Surveyors)