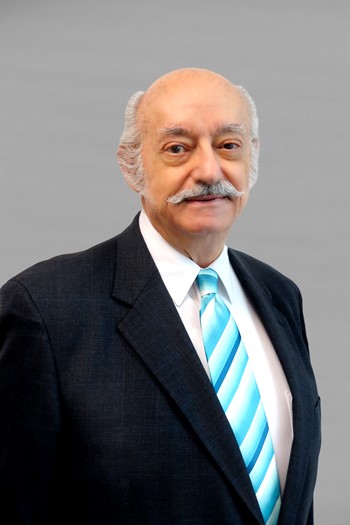 Specialties
Corporate Services
Background & Experience
1961 - 1976 Farah Mfg. Co. (clothing company) started as Supervisor, worked up to Director of Manufacturing of Company with over 10,000 employees in 33 plants.
1976 – 1977 Maquilas de Irapuato, Director General - Manufacturing
1977 - 1980 Royal Key Mfg Co., President of boys' jean manufacturing company.
1980 – 1987 Southwest Moulding Co., VP and Director General of residential wood moulding and picture frame manufacturer in northern Mexico.
1987 – 1990 Duraply de Parral – CEO of plywood and particle board manufacturer and lumber supplier.
1990 – 1992 Grupo Bermudez – COO of Industrial Park developer and operator, ran construction and materials manufacturing and supply concerns.
1992 – 2002 Grupo Bermudez Network Asociados – COO and CEO of real estate venture of Grupo Bermudez and its association with Chesterton Real Estate of England, Binswanger Real Estate of Philadelphia and BDI of Mexico.
2002 - 2006 Goeldner & España, Real Estate Consultants – CEO
2006 – 2008 Equis México, COO of Equis' real estate company in México
2009 – (today) NAI Mexico - Director of Corporate Services in Mexico of world's largest real estate services company.
Education
B.S. University of Texas at El Paso (UTEP), 1959
Post Graduate studies at UTEP, New Mexico State University, and Georgia Tech, 1960 -1976
AD-2 – IPADE, México, 1988
US Army Medical Corps 1959 - 1960
Transaction History
1) Directed AMOCO's project to open gasoline stations with convenience stores in all major cities in Mexico. Presented over 6,000 potential sites to AMOCO (later BP), optioned 1,560 of these and purchased over 300 sites.
2) Directed AutoZone's project of expansion into Mexico. Surveyed, selected, presented and purchased over 20 sites in northeastern and central Mexico.
3) Surveyed, selected, presented and purchased 60 hectares in the state of Guanajuato, 60 kms north of Queretaro on the San Luis Highway for the Veratec Division of International Paper to manufacture non-woven cloth from PET.
4) Located a plant for The Kellogg Company to manufacture breakfast cereal bars in the Linares Industrial Park in the southern part of Nuevo Leon.
5) Surveyed, selected, presented and purchased 51 hectares in the Tecoman area of the state of Colima for a sheet rock plant for United States Gypsum (USG).
6) Surveyed, selected, presented and purchased 15 hectares in the El Dorado II Industrial Park in Mexicali, B. C. for The Kellogg Company to build a plant to produce breakfast cereals to be exported to the western USA
7) Relocated Daimler Financial Services from the Chrysler building in Santa Fe to 11,000 M2 of office space in the Arcos II building in Bosques de las Lomas.
8) Sold two of Cooper Industries' plants in the Industrial Vallejo sector of Mexico City.
9) Sold Delphi's Diesel plant in El Arenal, Mexico City.