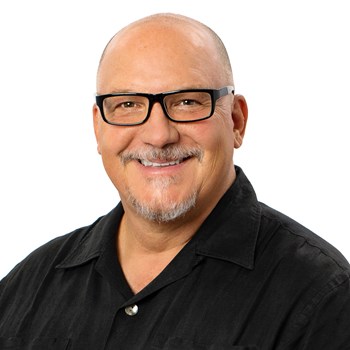 Eric Stockstill
Commercial Advisor
NAI TALCOR
1018 Thomasville Road, Suite 200A
Tallahassee, Florida 32303
United States
T +1 850 224 2300
M 18506942021
eric@talcor.com
Specialties
Development, Investment, Retail, Data Centers, Landlord Representation, Multifamily, Tenant Representation
Scope of Service Experience
• Specialties include investment properties, multifamily brokerage and retail and office leasing.
Background & Experience
In 1991, Mr. Stockstill obtained his Florida Real Estate license. He left the state and became a full-time commercial Realtor in 1994 with TALCOR Commercial Real Estate Services, Inc. He is licensed in both Florida and Alabama.
His specialties include retail leasing and the brokerage and leasing of downtown office properties. Past national clients have included Exxcess Space, Kimley Horne & Associates, Regions Bank, Eckerd Drugs, Winn Dixie Supermarket, Owen Financial Corporation, E-Z Serve Convenience Stores, Inc., Comcast Cablevision, and Ajax Building Corporation.
Education
•Eric Stockstill has been a resident of Tallahassee, Florida since 1972 and was a member of the Leon High School Class of 1982. After completing his Associate Arts degree from Tallahassee Community College in 1984. Mr. Stockstill transferred to the University of Florida into the College of Liberal Arts and Sciences. Prior to graduation, Mr. Stockstill was accepted into Up With People and traveled worldwide with the organization.
Up With People is an international singing group that travels extensively to spread peace through understanding to all nations. During this endeavor Mr. Stockstill did Public Relations in Wise, Virginia, where he was responsible for financing and marketing the performance to a tri-state region. After completion Up With People, Mr. Stockstill returned to University of Florida receive a BA degree in Political Science.
Upon graduation in 1990, Mr. Stockstill moved back to Tallahassee and began working with the Division of Corporations at the Department of State as a corporate specialist.
Transaction History
• Recently assisted Regions Bank in the brokerage of both a Downtown Tallahassee Office Building with a parking deck and an Industrial Warehouse in Panama City Beach, FL that was an Investment Property leased by L3 Communications. Assisted with Colliers International Houston on a $250 Million Dollar Portfolio Project that included a smaller industrial office / lab property component.