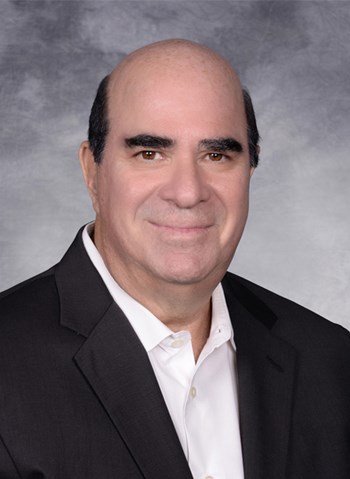 Specialties
Industrial, Office
Scope of Service Experience
Douglas J. Golden focuses on the acquisition, disposition and leasing of industrial and commercial real estate throughout Southern California. Primary clients include corporations, private investors, small business owners and family trusts. His professionalism, market knowledge and creative thinking enable clients to realize added value in their real estate holdings.
Background & Experience
Douglas has over 34 years of commercial real estate experience. While previously with DAUM Commercial Real Estate Services and Charles Dunn Company, he was appointed by the Los Angeles City Council to serve on the Community Advisory Committee for formulating a redevelopment plan for commercial and industrial areas in South Los Angeles. He was the leading broker of industrial referrals in Southern California from the TCN Worldwide Affiliate. Douglas has also completed assignments as an expert witness in real estate matters.
Education
B.A. in Economics, U.C.L.A.
Professional Associations & Designations
AIR Commercial Real Estate, (AIRCRE), Council of Supply Chain Management Professionals (CSCMP), UCLA Alumni Association Bruin Professionals Past Chairman, Youth Opportunities Unlimited, Inc. (YOU) Past Director, Industrial Community Revitalization Inc. Past Trustee – Brentwood School Past Director, Brentwood School Alumni Association Past Executive Board Member – Concern II, Young Adults Funding Cancer Research for Children
Transaction History
330,000 SF industrial lease in Vernon 303,000 SF industrial sale in Los Angeles 285,000 SF industrial sale in Riverside 229,000 SF industrial lease in the City of Industry 10 acre land sale for development in Fontana 9.6 acre land sale for development in Ranch Cucamonga