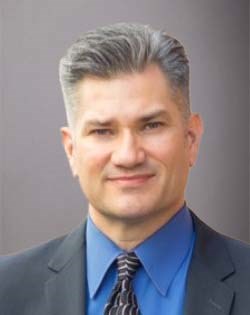 Specialties
CCIM, Investments, Industrial, Retail, Sports Retail/Venue, and Commercial Land
Scope of Experience
Commercial Real Estate Broker specializing in Investments, Retail, Industrial, and Land Sales. Corey possesses a background specialty in Sport Facility Site Selection.
Background & Experience
A Certified Commercial Investment Member (CCIM) Designee, Broker Associate, and Native Angeleno - Corey Harper has been active in Real Estate since 2004. His prior work being in Professional Sports and Sports Marketing. Corey is well known for his extensive regional knowledge, attentive listening skills, and staunch negotiations. He has been known to say, "there are at least fifty negotiating points within a commercial lease. Leaving no stone unturned to find my clients leverage, is my job."
Testimonials:
"Corey Harper has been an associate of mine for over 15 years. During that time, Corey has proven to be honest, reliable and effective. He is also knowledgable and experienced. I have personally seen him in action and would not hesitate to enlist Corey's services in any real estate transaction." Christopher Tate - CEO, Unitrav, Inc.
"Corey is one of the most diligent agents I've worked with. He understands your business needs and takes immediate action to move forward. From finding the best location to negotiating the lease agreement to your advantage, Corey is outstanding." Pamela Eamranond - Executive Director - 626 Strength and Conditioning
Professional Associations & Designations
CCIM, NAR, ICSC, ProVisors, Fiduciary Roundtable of the San Gabriel Valley, South Lake Business Association, Rose Bowl Aquatic Center
Strategic Clients
ChapCare
Chase Partners LTD
Fortune America
Pasadena Museum of California Art
MSB Constructors
Altadena Pet Hospital
Tamarisk Labs
Magento, Inc
Takashi Cheng & Dorenda Wong
Jay & Cynthia Porter
626 Strength & Conditioning
Coordinated Wealth Management
Fit Body Bootcamp
iFly Indoor Skydiving
JWCH Institute
Boys and Girls Club of America
Women's City Club of Pasadena
Quiet Machines