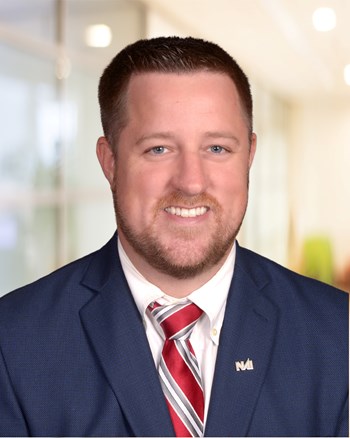 Scope of Service Experience
Chris Adams specializes in office sales and leasing in Central Florida. Chris has teamed with Tom R. Kelley II, CCIM, a Principal with NAI Realvest and one of Central Florida's top office producers. The two are focusing on the Central Florida office market, including sales, leasing, marketing, tenant representation, landlord representation, and acquisitions.
Background & Experience
Chris Adams joined NAI Realvest in 2012. He is a Florida native who grew up in Winter Haven, Florida. Chris grew up with a real estate background, being the fourth consecutive generation in his family to specialize in real estate. In 2018 Chris was the CFCAR's Top Producer in Polk County.
Education
Chris earned his Bachelor of Business Administration degree from Florida State University, with a major in business real estate and a minor in economics.
Professional Associations & Designations
Masters in Commercial Properties (MiCP)
CFCAR 2018 Polk County Top Producer
Transaction History
Sales Transactions
6220 South Orange Blossom Trail, Orlando Office 112,028 SF
7001 Lake Ellenor Drive, Orlando Office 41,707 SF
112 Sausalito Boulevard, Casselberry Retail 39,712 SF
247 Maitland Ave, Altamonte Springs Office 35,648 SF
5701 Carder Road, Orlando Flex 18,600 SF
234 North Westmonte Drive, Altamonte Springs Office 17,600 SF
1300 Lee Road, Orlando Office 15,372 SF
800 A1A, New Smyrna Beach Retail 13,454 SF
1063 Maitland Center Commons Blvd, Maitland Office 9,464 SF
4436 Old Winter Garden Road, Orlando Flex 7,116 SF
2269 Lee Road, Winter Park Office 6,268 SF
931 South Semoran Blvd, Winter Park Office 5,299 SF
Osceola Polk Line Road, Davenport Land 40.33 Acres
Lease Transactions
TopTech Systems, Inc., Longwood Office / Flex 35,120 SF
Paychex of North America, Inc., Orlando Office 20,276 SF
Orlando Medical Institute, Orlando Office 19,377 SF
Bassetti & Associates, MD, PA, Sebring Office 13,777 SF
Consecutive Education Center of Orlando, Winter Park Office 12,077 SF
Magellan Behavioral Health, Inc., Orlando, Office 10,096 SF
Allied Marketing Insurance Group, Inc., Orlando Office 7,715 SF
3B Medical Inc., Winter Haven, Office, 8,538 SF
TRL America Demolition Services, LLC, Orlando Flex 9,100 SF
Florida Home Improvement Associates, Inc., Orlando Flex 7,599 SF
Forefront Architects and Engineers, Clermont Office 7,296 SF
Land Rover Orlando Flex 6,908 SF
Veraxx Engineering Corp, Orlando Flex 6,090 SF
Mitsubishi Electric Trane, Orlando Office 5,986 SF