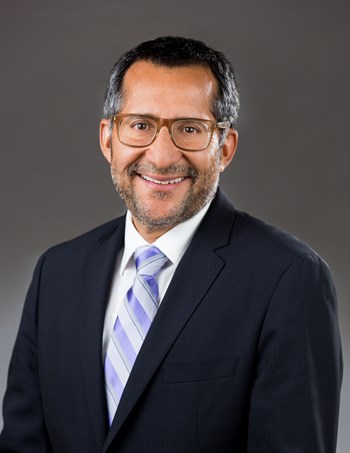 Carlos Garcia
Qualifying Broker, NAI Maestas & Ward, Santa Fe Division
NAI Maestas & Ward
6801 Jefferson Road NE Suite 200
Albuquerque, New Mexico 87109
United States
T 505 473 3434
M 505 670 3181
carlos@gotspaceusa.com
Specialties
Investment, Retail
Background & Experience
For nearly two decades, I have been actively involved with the development, leasing, buying, and selling of commercial real estate. Together, with your goals always at the forefront, we can turn your real estate dreams into reality.
My experience as an owner and manager of two thriving Santa Fe businesses has given me unique insights into the local market that help my clients achieve maximum success. The relationships I've built throughout my career and continue to develop today have also been invaluable resources in each transaction.
For me, it's not enough to simply meet your expectations. I set out to provide each client with the greatest possible experience through unforgettable customer service, attention to detail, communication, and a tenacious work ethic.
In addition to my real estate career, I am also passionate about serving the less fortunate. In 1992, with the support of my wife (Sylvia), children (Santiago, Olga, and Bianca), and others in our church, I began a non-profit humanitarian organization called Amigo Fiel (Faithful Friend) that provides education, nourishment, and shelter for impoverished children and adults in Ciudad Juarez, Mexico.
It's my great honor to continue to serve as the director of Amigo Fiel today, regularly travelling to Juarez to provide hands-on support and help uplift those who need it most.
Education
Studied Business Administration in International Marketing – University of New Mexico and New Mexico State University
Professional Associations & Designations
Commercial Association of Realtors New Mexico (CARNM)
NAI Maestas & Ward Largest Single Transaction, 2018
Transaction History
Business Ownership: Don Juan's Paint and Body (Santa Fe, N.M. | 28 years) Santa Fe Shoe Company (Santa Fe, N.M. |10 years)
Notable Projects: Hyatt Place Hotel 95 room hotel at 4320 Cerrillos Rd. Santa Fe, NM Market Place @ 599 - 48 acres mixed use development that consists of multifamily -355 apartments and 120,000 sf of commercial space
Strategic Clients
Planet Fitness McDonald's O'Reilly Auto Parts H&R Block Dollar General Discount Tire Big 5 Sporting Goods Service Master