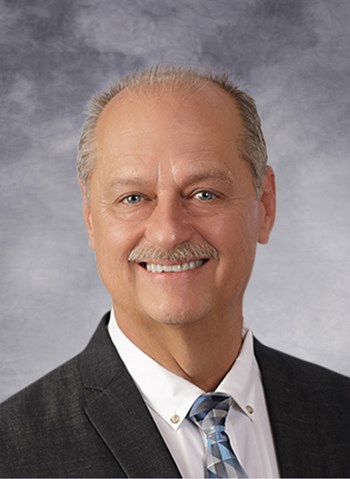 Specialties
Investment, Retail
Scope of Experience
Bruce A Hamous, CCIM, brings experience, creativity and passion to servicing and understanding his clients' objectives. His commercial real estate appraisal background provides a unique perspective and solid background of the latest market intelligence and the changing dynamics of our local real estate markets. His attention to detail, work ethic and collaborative manner sets him apart from the competition. Landlords know they will receive absolute attention to their needs and tenants trust in his ability to present their property or concept in the best light. Finally, NAI Capital, a global network of the best real estate professionals in the business, state-of-the-art technology in conjunction with an extensive geographic network and marketing capability offer a real estate strategy that makes sense for your business.
Background & Experience
Prior to joining NAI Capital, Bruce was VP at a Development Company & he owned and operated his own Real Estate Finance Company. In 2001, he devoted his time to Real Estate Brokerage in Ventura County, representing Landlords, Tenants & Investors. His exceptional leadership skills helped to develop a structured, team approach to managing listings while utilizing the corporate platform in order to provide their clients with an extensive scope of services. He has worked with a variety of local, regional and national tenants dedicated to enhancing the real estate projects throughout the Los Angeles region. Bruce negotiates leases & purchase contracts & represent clients for the purchase, sale and leasing of Real Estate Property. Bruce represents clients with various types of Real Estate including but not limited to Industrial, Retail, Raw Land, Office, Apartments and commercial condo's.
Education
Associate Degree - North Harris County College – Cum Laude – 1982 - Major in Real Estate Finance Bachelor of Science Business & Communications - Major in Real Estate Finance – Minor in Accounting - University of Houston – Cum Laude – 1984 California Real Estate Broker since 1986 CCIM Designation 2003 – Certified Commercial Investement Member – A legally recognized expert in Commercial Real Estate.
Professional Associations & Designations
CCIM - Certified Commercial Investment Member – National and Local Conejo Valley Association of Realtors® Rotary Club of Westlake Village since 2001 – 2007 Rotary Club of Moorpark – 2007 – present. A Paul Harris Fellow Recipient City of Moorpark – Vice Chair Planning Commissioner – 2007 – 2008. Planning Commissioner – 2009 - 2016, 2009 - 2010 - Chair. Appointed by Peter Foy Ventura County Supervisor to serve on two boards - Oversight Board to the Successor Agency to the Redevelopment Agency of City of Moorpark - Chair 2012 -2015. Oversight Board to the Successor Agency to the Redevelopment Agency of City of Simi Valley - 2012 - 2015, vice chair. Ventura County Aviation Advisory Commission 2015 - 2016.
Transaction History
Aldersgate Development - Represented in the purchase and development of several land development sites throughout Ventura & Santa Barbara County.Chase Bank – represented the Landlord to put a pad site location in Simi Valley.Camille's Sidewalk Café – represented tenant for a location in Northridge Mall.Freddy's Steakburger & Frozen Yogurt - represented landlord for a stand alone location in Westlake Village.Home Depot – represented Landlord for a 104,000 sf building in Westlake Village, 11 acres land in Moorpark, Pad sites Newbury Park & Camarillo locations.Carrera's Bakery - represented tenant in two locations MoorparkCBII – represented owner for 60,000 sf building sale
Strategic Clients
Tenant Representation: Camille's Sidewalk Café, Home Depot, Carrera's Bakery, CHP, Fire Island Grill, Kahoots, Menchies Frozen Yogurt, Rooter Hero, Toyo Ink, Verizon, AT&T Wireless Landlord Representation: RMR Properties, Summerland Development, Tylt Industries, Dansk Investments, Quality Management, State of California, Aldersgate Development