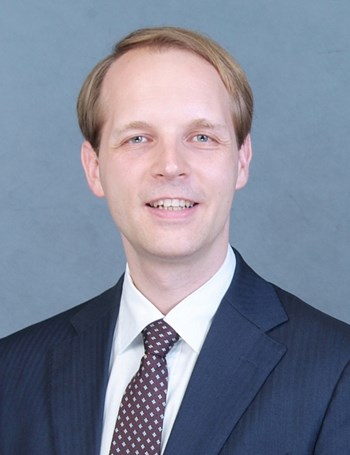 Bjarne Bauer
Managing Partner
NAI Sofia Group Shanghai
Equatorial Hotel and Office Unit 806-807, 8th Floor
Shanghai 200040
China
T +86 21 6230 1919
M +8613916041291
bjarne@sofiagroup.com
Specialties
Industrial, Office, Investment
Scope of Service Experience
Bjarne Bauer has been working in the commercial real estate industry for fifteen years: four in Germany and eleven in China. During this time he has advised numerous multinational companies on matters relating to China's real estate market. He has extensive hands-on experience in purchase transactions and rental transactions of office space, retail space and industrial space. As NAI Sofia Group Shanghai's Managing Partner, Bjarne steers the overall direction of the organization and takes final responsibility for all aspects of its business. He directly oversees the operations of NAI Sofia Group Shanghai's office space consulting business, and also plays a supervisory role in the projects of the Group's design and construction units.
Background & Experience
Bjarne sees trust as fundamental to the growth of the company — trust that clients place in the firm, as well as mutual trust between members of the NAI Sofia Group team. To this end, he strives to foster a company culture of honesty, integrity and mutual cooperation. He encourages employees to share and learn from their experiences together, and invites them to help determine which strategies are best for the company's long-term sustainability. A founding member of the Shanghai Real Estate Club, Bjarne studied Chinese at Beijing University prior to launching his career in China.
Education
Universitaet Tuebingen / Tuebingen University Peking University / Beijing Daxue
Transaction History
Was involved in - for most of them as project lead - over 280 commercial real estate transactions in China during the past 11 years.
Strategic Clients
NOVELIS Inc. B&O - Bang & Olufsen TOTAL Freudenberg Group of Companies Biogen Idec NIVEA / Beiersdorf Arkema CARTUS SGL Carbon Group SPX