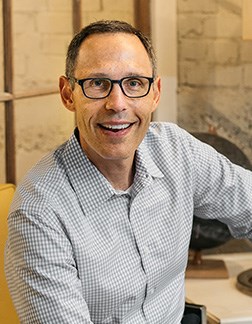 Background & Experience
Billy has been an active broker in the greater Puget Sound commercial real estate community since 2003. Billy has been involved in many aspects of commercial real estate including tenant/landlord representation, investment purchases and sales. He has facilitated over 250 sales and leasing transactions valued in excess of $325 million dollars which have encompassed over two million square feet of commercial property. Billy has enjoyed many long-standing relationships in the community, and this is the result of always giving exceptional service based on trust, honesty and integrity. Billy's background before commercial real estate was in high growth sales and sales management with Schwartz Brothers Restaurants, Merchant du Vin Corporation, Go2Net and Entercom Seattle. Billy also grew up in a real estate family that has owned and operated property in the Puget Sound region for over 80 years. His diverse experience gives him a deep understanding of the dynamic relationships in the business and helps provide added value for his variety of clients. Billy is a Seattle native and resides on Mercer Island with his wife, Ricca, and daughters, Macy and Emma. He is the past President of the Seattle Executives Association and Board Member of the Caroline Kline Galland Home.
Education
Bachelor of Arts, Political Science & Economics - Colorado College Cum Laude
Professional Associations & Designations
CBA - Commercial Broker Association CCIM - Certified Investment Member Seattle Executives Association - Past President and Board Member Washington State CCIM Chapter WSCAR - Washington State Commercial Association of Realtors
Strategic Clients
Abbey Party Rents American Classic Homes Aqua Quip Pool & Spa, Inc. Attunix BDA, Inc. B-T Development Corporation Caroline Kline Galland Home Cyan Swim Academy Dockside Cooperative Eastside Bridge Center Fitness Outlet Harsch Investment Properties Homeward Pet JayMarc Homes Karl & Associates Kin Properties Kitanda Espresso & Açai Kully Hall Lake Washington Sports & Spine Lice Knowing You Little Gym International Morris Piha Real Estate / Azose Commercial Properties Noble Food Group (Domino's Pizza) Stretch Physical Therapy The Barking Lounge Washington Alarm, Inc.