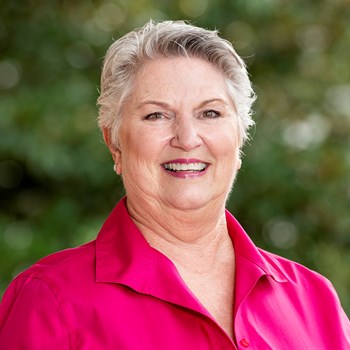 Barbara Zeier
Property Manager of Highpoint Center
NAI TALCOR
1018 Thomasville Road, Suite 200A
Tallahassee, Florida 32303
United States
T +1 850 222 1642
barbara@talcor.com
Specialties
Administration, Property Management, Facilities Management
Scope of Service Experience
• Currently manages Highpoint Center, a class A high rise office building in the downtown Tallahassee area.
Background & Experience
• She obtained her Texas Real Estate Salesman license in 1981 and held it until after relocating to the Tallahassee market. While in Dallas, she worked for regional and international property management firms (most recently Bradford Companies and Cushman and Wakefield) and managed portfolios ranging from 250,000 to 800,000 square feet of industrial, retail and office product. Her responsibilities during this time included day to day management of assets and staff; coordination of tenant finish out and capital improvement projects; performing due diligence activities; analysis of financial operating statements; completing annual budgets; negotiating service contracts; maintaining occupancy; assuring excellent tenant relations; and serving as primary contact with property owners and asset managers.
Education
• Bachelors of Arts degree from the University of West Florida and has taken various courses offered by BOMA and IREM. Recently completed a course on Biohazard Cleanup.
Professional Associations & Designations
• Building Owners and Managers Association (BOMA) and currently serves on the BOMA Tallahassee Board of Directors
• Currently Vice President of BOMA Tallahassee; previously chairperson of the Government Affairs committee for BOMA Florida.