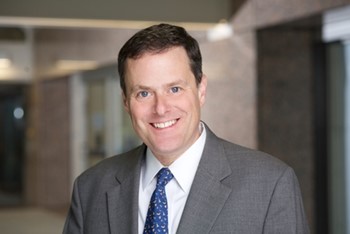 Arthur Milston
Senior Managing Director
NAI Global
717 Fifth Avenue, 15th Flr
New York, New York 10022
United States
T +1 212 705 5158
M 19177169566
amilston@naiglobal.com
Scope of Experience
Arthur Milston is a Senior Managing Director with NAI Global and co-head of the Capital Markets Group. Approaching his third decade in commercial real estate investment sales, he has broad oversight of the Capital Markets Group including administrative, new business development, transaction execution, marketing, promotion and financial reporting. He is actively engaged with all third-party capital markets clients, all NAI offices throughout the platform and regularly interacts with other members of the NAI Global Corporate team. He joined the firm in 2014.
The greatest value he adds to NAI Global are the deep and long-term relationships he has established in the industry, intricate knowledge of the capital markets and how they work and specifically, the experience he has with all aspects of investment sales, debt and equity placements on behalf of his team's institutional clients. He enjoys working nationally with all asset classes as different markets, people and product type's keeps things fresh and interesting. His goals for the Capital Markets Group are to continue to sell the brand and value proposition while working with his team in conjunction with best-in-class local market affiliates, building deal flow and revenues for the group.
Background & Experience
Arthur's entire career has been in real estate and investment banking with a focus on capital market transactions. Prior to joining NAI Global, he spent 18 years at Savills LLC and its predecessor, Granite Partners, and has worked nationally throughout his career on numerous and varied sales and financing transactions including retail, office, residential, hotel and entertainment projects with an aggregate value in excess of $8.5 billion. He has been involved in and managed single asset and portfolio sales, the sale of leasehold interests, retail, office, mixed use and industrial assets. Representative transactions include: Sale of the 300,000 sf leasehold interest in the retail and office component of the National Landmarked Union Station, Washington DC; Sale of the 6 million sf Colonial Properties Trust Mall Portfolio; Sale of the 325,000 sf Shops at Georgetown Park, Washington, DC; Sale of the 1 million sf Queens Atrium Corporate Center, Long Island City, New York. Earlier in his career Arthur was with Cineplex Odeon Corporation where he worked on acquiring, developing and managing theatre properties throughout the Eastern U.S.
Education
Arthur earned a Bachelor of Science degree in Business Administration and Finance from Boston University.
Professional Associations & Designations
Arthur Milston is a member of the International Council of Shopping Centers.