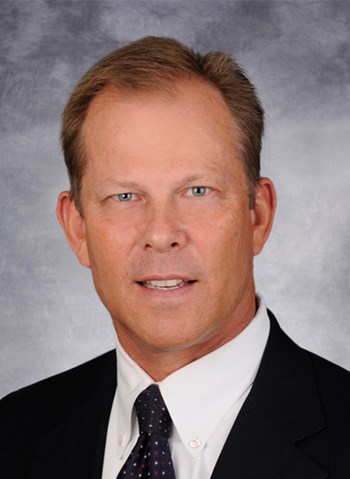 Specialties
Corporate Services, Investments, Office
Scope of Experience
User/Tenant Representation Office Sales & Leasing Commercial Real Estate Consulting Corporate Services Receivership and REO
Background & Experience
Andy Batcheller, Senior Vice President of NAI Capital Commercial Real Estate Services, specializes in commercial real estate leasing & sales. Andy is a 30+ year veteran with a successful track record of representing the best interests of his corporate clients. He advises and represents his clients in a professional and comprehensive manner and has a reputation as a skilled negotiator.
Andy has assisted more than 500 businesses in their relocations, expansions and Renewals within the greater Orange County area and has been involved in over 1,650 lease and sale transactions. Andy has an outstanding reputation within the brokerage and business community as a highly service oriented professional with. top notch business ethics
Andy's unique background includes serving 8years as a Senior Portfolio Leasing Manager with Arden/GE Real Estate, the previously largest office building owner in Southern California and 9 years with CB Richard Ellis and Cushman & Wakefield as a top performer.
Education
University of California, Irvine Paul Merage School of Business (MBA) 1995 University of Colorado, Boulder B.A. 1981
Professional Associations & Designations
NAIOP Southern California Corenet Global
UC Irvine, Center for Real Estate
UC Irvine/Merage Business School Dean's Leadership Circle
Transaction History
Westcliff Medical - 77,000 SF
Ceridian Corporation - 129,000 SF
Viasys Healthcare - 130,000 SF
First American Real Estate Solutions- 47,000 SF
Cash Call, Inc. – 100,000 SF
Ashley Furniture Home Stores – 61,000 SF
SBC Services, Inc. – 55,348 SF
Beyond Finance – 28,466 SF
Primedia Business Magazines & Media – 8,459 SF
Quickstart Intelligence Corp – 11,964 SF
Ropak Corporation – 10,416 SF
Brakke–Schafnitz lnsurance - 22,350 SF
College Internship Program- 2 Leases totaling 13,875 SF Delphi Engineering- 7,959 SF
Provident Funding - 11 Leases totaling 42,4S0SF basi Pilates- 9,018 SF
Greenlink Funding - 3 Leases totaling 31,457 SF California Therapy Solutions - 5,078 SF
Lindora - 9 Leases totaling- 22,500 SF
Citizens Business Bank - 3 Leases totaling 15,625 SF