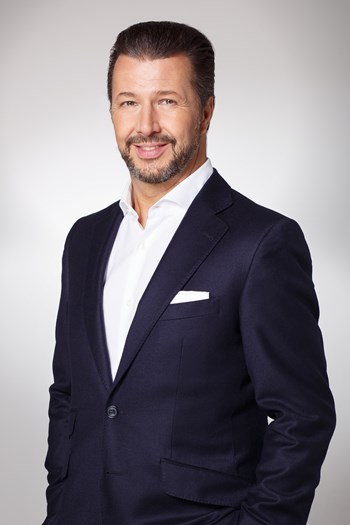 Specialties
Investment, Office
Scope of Experience
My principal focus is Office lettings and Investment sales throughout Germany
but I have wide knowledge and experience of the German market including all the main market sectors.
Background & Experience
Started in 1986 as an independent Broker with Gaulke and van Mastrigt in Frankfurt specialising in logistics property in the Rhein-Main area of Germany.
1988 joined Metropol Immobilien GmbH (now Knight Frank) and worked as an independent Office Consultant responsible for establishing the Office Agency Team.
1991 founded Andreas Krone GmbH, an Independent Real Estate Consultancy firm in Frankfurt, commencing with two people
1997 Founded and established a private Montessori School in Kronberg close to Frankfurt,
Board Member since 2004 in the School GmbH
1999 Opened the second Andreas Krone GmbH Office in Berlin
2000 Joined NAI as the German Partner with responsibility for Frankfurt and Berlin
2005 Merged with Apollo Real Estate GmbH to become NAI Apollo Krone
Transaction History
Tenant represantation for Deutsche Flugsicherung's Office Relocation: 25.000 m
Exclusive Agent for site selection for Deutsche Telekom in Hessen and Thringen covering all requirements in that territory (110,000 m Land and 26,000 m Office)
Tenant Representation for Deutsche Telekom Frankfurt - office lettings totalling approx. 50,000 m
Tenant Representation for Hartmann and Braun: 10,000 m office letting
Deutsche Wertpapieraufsicht Frankfurt: office Letting of 3,500 m
Price Waterhouse Coopers Lybrand: office letting of 32,000 m
Tenant Representation for Colt Telecom: 35,000 m office and 25,000 m Dataspace
European Central Bank 21,000 m office letting, 3rd location in Frankfurt
Various Investment Sales transactions with a volume of approx. 350m. Euro over the years.