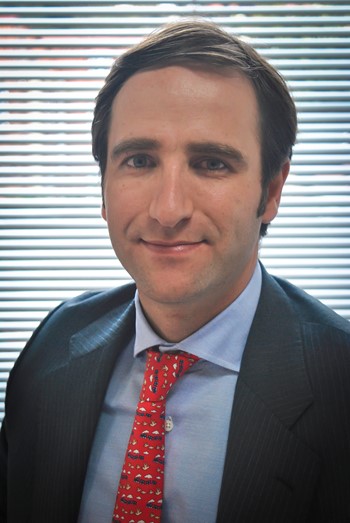 Specialties
Office, Property Management
Scope of Experience
Alejandro Gaviria is the Chief Executive Officer of Inmobiliaria Juan Gaviria, one of the most well-known companies in Real Estate of Colombia, founded in 1947. Alejandro has acted in all positions related with the real estate operations, specializing in structuring and development of multiple Real Estate projects among different sectors. Recently, he has focused on developing innovative tools and products in order to increase businesses within commercial and residential properties in Colombia.
Background & Experience
Alejandro has more than 8 years of experience in the real estate market. Prior to joining "Juan Gaviria" he was M&A, and Project Finance analyst in a boutique investment bank "Q&A Consulting". Between 2014 and 2015 he was VP New Projects Development in Inmobiliaria Juan Gaviria positioning the company as a reference in the real estate market. Since 2015 he leads the company keeping it as one of the most relevant and traditional real estate brokers in Colombia
Education
International MBA | IE Business School (2013) | Madrid Industrial Engineering | Universidad de Los Andes (2007) | Bogotá Alejandro speaks English and Spanish fluently.