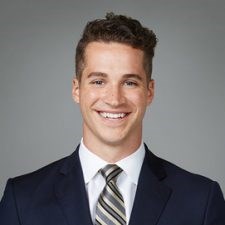 Scope of Service Experience
Adam Hawkins is a Real Estate Analyst for the Investment Management division of NAI Partners. Adam's primary role is to underwrite potential investment opportunities and support the Investment Management platform. He is actively involved in property acquisitions and divestitures, executing asset management strategies, and the ongoing portfolio management process.
Background & Experience
Adam obtained his real estate license at the age of 18 and worked in residential leasing and sales throughout college. He also served as property manager for Newmark Advisory in College Station, TX, where he assisted in tenant relations, investment financing, and investment underwriting. Most recently, Adam served as asset manager and agent for Hawkins Realty, an investment company he founded specializing in value-add single-family residential properties.
Education
Adam graduated Summa Cum Laude with a Bachelor of Business Administration in Finance from Texas A&M University. Licensed Real Estate Agent in Texas.