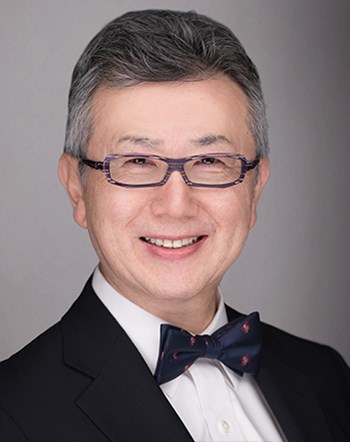 Specialties
Tenant Representation, Project Management with more than 4 million square feet of design-build experience, Coaching
Scope of Experience
Koichi Motegi serves as Vice President with NAI Capital's office in Diamond Bar. He specializes in Corporate Tenant Representation, Project Management (Design-Build) and Retail Lease in Southern California and throughout the United States. The majority of his clientele are Japan-based businesses that operate in the United States.
He has represented clients ranging from major telecommunication companies to private investors. His expertise includes architectural design, construction management, lease negotiations and coaching.
Background & Experience
Prior to joining NAI Capital, Mr. Motegi served as Vice President at Colliers International. Mr. Motegi started his career as a commercial interior designer in Santa Monica after graduating from a design school in 1981. In 1988, he launched his own business practice as a full-service project management for corporate clients. His services included real estate brokerage assistance, design, construction management, cost analysis, data cabling and relocation. His clients benefited from the one-stop shop format.
Mr. Motegi began his commercial real estate career in 2006 as a tenant broker with Travers Realty in Downtown Los Angeles. Throughout his tenure, he completed transactions with numerous prominent Japan-based clients such as KDDI America, Telehouse (New York), and Sumitomo Bank of California.
Mr. Motegi also served as an instructor in international marketing at Kanda Institute of Foreign Languages in Tokyo and has been a Mindshift instructor to various corporate clients. He has spoken for audiences at Stanford University, UC Irvine, Nihon University, Japan Airlines, Osaka Chamber of Commerce, TOYOBO and more.
Education
Mr. Motegi graduated from Interior Designers Guild in Los Angeles.
Transaction History
85 10th Ave., New York, NY, 15-year lease, $64 Million
626 Wilshire Blvd., Los Angeles, 30-year lease, $21 Million
2515 McCabe Way, Irvine, 5-year lease, $4.5 Million
19300 S. Hamilton Ave., Gardena, 10-year lease, $1.1 Million
17011 Beach Blvd., Huntington Beach, 5-year lease, $1 Million
Strategic Clients
Telehouse
KDDI America
K-Line America
Mitsui Fudosan
Mitsui & Co.
ITOCHU