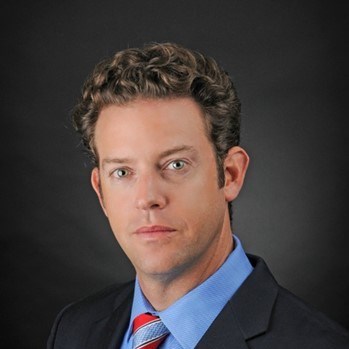 Specialties
Industrial and R&D Property Sales and Leasing, Land Development, and Redevelopment of Obsolete Property
Scope of Service Experience
Dante Guazzo joined NAI Northern California in August of 2011 as Vice President of Commercial Properties. He has also been designated to become a representative of the company's Industrial Division.
Guazzo began his commercial real estate career in 1994 in the Washington DC area in facility and property management for various REIT's including Prentiss Properties (now Brandywine REIT). In 2000, Guazzo relocated to the San Francisco Bay Area and began commercial brokerage with CB Richard Ellis specializing in Industrial Property in the East Bay representing clients such as: Eastman Kodak, Cadbury Schweppes, Cardinal Health, SBC Communications, Koch Skanska, Pulte Homes, Lennar Properties, Legacy Partners, Simeon Commercial Properties and AMB Property Crop. In 2004, Guazzo began working with Cushman & Wakefield specializing in Commerical Buildings and Land. There he represented Dow Chemical, Superior Court of California, Parker Hannifin Corp., Restoration Hardware, Phillips-Van Heusen, Air Liquide, Ryder Truck, Steelscape, DiCon Fiber Optics, Pulte Homes, KB Home, Panattoni Development, Fowler Property Acquisition, Venture Corp. ZKS Partners, Orton Development and the California cities of Richmond, Pinole and Hercules, among many other clients.
Guazzo excels in communication and presentation skills acquired through early career management positions then further developed by sale and lease negotiations while representing the interests of private and public companies as well as state and city governments.
Education
BS, Political Science, George Washington University
Strategic Clients
Air Liquide
AMB Property Corporation
Bath Fitter
C-III
Cadbury Schweppes
Cardinal Health
City of Hercules, City of Pinole and City of Richmond, CA
DiCon Fiber Optics
Dow Chemical
Eastman Kodak
FinishMaster
Fowler Property Acquisition
Hertz Corporation and Hertz Equipment Rental
KB Home
Koch Skanska
Landsberg Orora
Legacy Partners
Lennar Properties
MasTec
Noble House Hotels
Orton Development
Panattoni Development
Parker Hannifin Corporation
Phillips-Van Heusen
Pulte Homes
Restoration Hardware
Ryder Truck
SBC Communications
Service Master
Simeon Commercial Properties
Standard Plumbing
Steelscape
STG Group
Superior Court of California
Venture Corporation
YRC
ZKS Partners