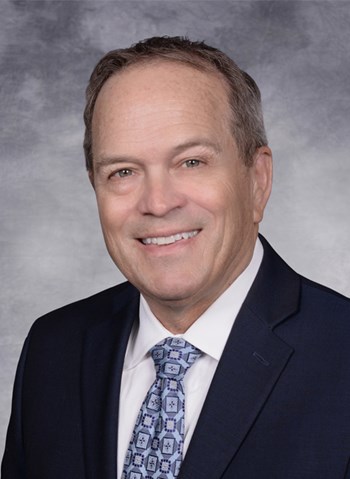 Specialties
Office, Tenant Representation, Corporate Services, Investments
Scope of Experience
Brian Childs currently serves as Executive Managing Director of NAI Capital's Orange County office. As the Team Leader, he oversees more than 35 commercial real estate brokers, and is focused on strategic, financial and operational leadership of one of Orange County's top commercial real estate brokerages.
Brian remains committed to his clients and as a broker is active in the sale and leasing of office properties and investments. He is a member of NAI Capital's Tenant Consulting Group and NAI Capital's Investment Services Group. He believes in putting his clients first above all else, building long-term relationships, and recognizes that his success is tied to client satisfaction and providing great service.
Background & Experience
Brian Childs began his career in commercial real estate in 1985 with CBRE (Coldwell Baker Commercial) in Newport Beach, CA. He joined NAI Capital in 2001 as the Executive Vice President /Branch Manager and quickly grew office revenues by over 500% within three years. He has consulted with numerous businesses regarding their leases, purchases, relocations, expansions and lease renewals within the Greater Orange County area and has been involved in hundreds of lease and sale assignments. Brian has an outstanding reputation in the business community as a service oriented professional with top notch business ethics. He is an Orange County based commercial real estate veteran with a successful track record of representing the best interests of his clients. He is highly regarded for his transactional prowess providing a consultative and holistic approach in assisting companies address their cultural, financial and operational issues with a focus on reducing their real estate spending. Brian and his team have a proven record for creative problem solving, execution processes, timely responsiveness, and attention to detail.
Education
University of Southern California B.S., Public Affairs, Sigma Nu Fraternity
Professional Associations & Designations
NAI Capital Club
NAI Global Silver Elite
California Real Estate Journal – "Deal of the Year"
So Cal NAIOP
NAI Capital Tenant Consulting Group
NAI Capital Investment Services Group
Transaction History
Leases (short list)
Webasto Charging Systems, Inc. (Clean Energy): 144,000 SF - Multiple Locations
First Citizens Bank (Financial): 178,000 SF - Multiple Locations
So Cal Gas (Utilities): 90,000 SF - Multiple Locations
ICON Health & Fitness (Lifestyle): 412,000 SF - Single Location
Clinipace (Research): 30,000 SF - Single Location
Digital River (Software): 24,000 SF - Multiple Locations
DHL (Logistics): 58,000 SF - Single Location
US HealthWorks (Occupational Medicine): 33,000 SF - Multiple Locations
NFP (Financial): 23,000 SF - Multiple Locations
Altair (Engineering): 18,000 SF - Multiple Locations
HCL (Software): 28,000 SF - Multiple Locations
Hertz (Automotive): 33,000 SF - Multiple Locations
LGM Pharma (Pharmaceuticals): 33,000 SF - Single Location
Sales (short list)
First Citizens Bank (Financial) - Multiple Locations
2626 Harbor Blvd, Costa Mesa - SFR Land Sale - Lots
308 Marine, Balboa Island - Investment Sale
3130 Harbor Blvd., Costa Mesa - Investment Sale
16511 Scientific Way, Irvine - Owner User Sale
15052 Jackson, Midway City - Investment Sale
9851 Irvine Center Dr, Irvine - Owner User Sale