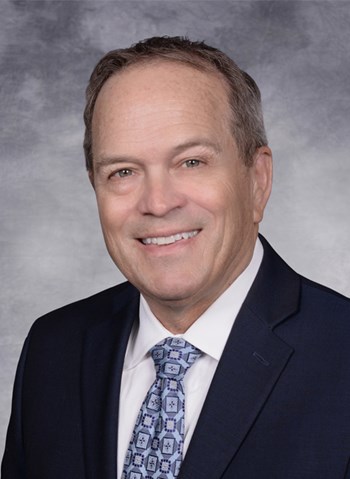 Specialties
Corporate Services, Investment, Office
Scope of Service Experience
Brian C. Childs currently serves as Executive Managing Director with NAI Capital in Irvine. As manager, he oversees more than 35 brokers at the Irvine branch and is focused on recruiting talented professionals to join the team.
Brian remains committed to his clients and as a broker is active in providing Corporate Real Estate Strategies for tenants and owner users in leasing and sales of office properties in Orange County and surrounding Los Angeles region.
Background & Experience
Brian C. Childs is a 35-year veteran with a successful track record of representing the best interests of his corporate clients. Brian provides a consultative and holistic approach in assisting companies address their cultural, financial and operational issues with a specific focus on reducing their real estate spending. He advises his clients in a comprehensive manner and has a reputation as a skilled negotiator. Focused on exceeding client expectations, Brian and his team have a proven record for creative problem solving, execution processes, timely responsiveness, and attention to detail.
Brian has consulted more than 500 businesses with their leases, purchases, relocations, expansions and lease renewals within the Greater Orange County area and has been involved in thousands of lease and sale assignments. Brian has an outstanding reputation in the brokerage community as a highly service oriented professional with top notch business ethics.
Brian is the Executive Managing Director of NAI Capital's Irvine office. His 35-broker office had transactional revenue of over $900 million in 2019 and is considered one of the top commercial real estate brokerages in Orange County. Brian is responsible for creating the office culture and has grown the office revenue by over 500% in the last ten years.
Education
University of Southern California B.S., Public Affairs, Sigma Nu Fraternity
Professional Associations & Designations
NAI Capital Club, NAI Global Elite, NAI Global Silver Elite
California Real Estate Journal – "Deal of the Year"
So Cal NAIOP
NAI Global Office Counsel
Transaction History
Leases
Webasto: 144,000 SF
First Citizens Bank: 178,000 SF
So Cal Gas: 90,000 SF
ICON Health & Fitness: 412,000 SF
Clinipace: 30,000 SF
Digital River: 24,000 SF
DHL: 58,000 SF
US HealthWorks: 33,000 SF
Interactive Intelligence: 20,000 SF
NFP: 23,000 SF
Altair Engineering: 18,000 SF
Pepsi: 94,000 SF
HCL: 28,000 SF
Hertz: 33,000 SF
Nth Degree: 17,000 SF
Sales
28641 Marguerite, Mission Viejo
2626 Harbor Blvd., Costa Mesa
308 Marine, Balboa Island
3130 Harbor Blvd., Costa Mesa
16511 Scientific Way, Irvine
15052 Jackson, Midway City
9851 Irvine Center Dr, Irvine