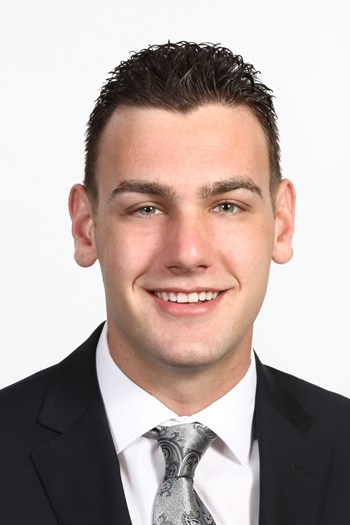 Scope of Service Experience
Brandon joined NAI Farbman in June of 2018 as a Lease and Sales Associate in Retail to the Senior Vice President in the Brokerage Division. He excels in this industry by working hard, dedicating himself, forming and maintaining new connections, and most importantly always putting the client first. Each day he interacts with a vast number of clients, providing the best possible service NAI Farbman can offer. His experience includes facilitating Lease and Sales Transactions, and marketing high-value assets such as Big Box stores. Brandon is responsible for: writing the Broker's Opinions of Value, creating sales offering memorandums, flyers, and other marketing information.
Background & Experience
Brandon was born and raised in the Metro-Detroit area, and grew up with connections to the real estate industry as his Father and Grandfather have both been in the industry for many years. In the past Brandon worked for a property management company whose portfolio contained single family and multi-family properties. After gaining valuable experience through work and school, he decided to pursue a career in commercial real estate.
Education
Brandon is a graduate of Michigan State University located in East Lansing, Michigan. He attended the Eli Broad College of Business and was in the Residential Business Program where he received his Bachelor of Arts degree in Finance. Brandon excelled in his finance related courses at Michigan State and maintained a high GPA.
Professional Associations & Designations
Brandon is a licensed Real Estate Sales Person in State of Michigan. He obtained this Real Estate License at the age of 21. Brandon is also a member of NAI Global and ICSC. He is active in attending conventions and leadership development courses all over the United States.