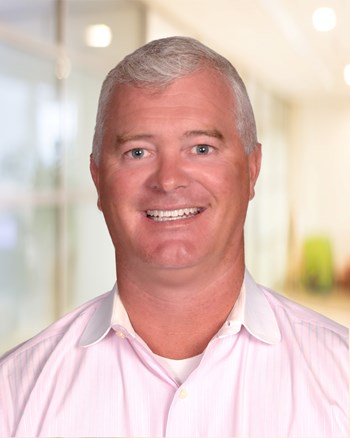 Brad Gifford
Associate
NAI Realvest
444 Seabreeze Blvd. Suite 1000
Daytona Beach, Florida 32118
United States
T 386.506.0037
M 386.337.4433
bgifford@realvest.com

License SL3358491
Scope of Experience
Commercial Real Estate - landlord and tenant representation, lease negotiation, market analysis, leasing and property management.
Background & Experience
Brad Gifford is a broker at NAI Realvest | Charles Wayne. As an Associate Mr. Gifford helps market the NAI Realvest | Charles Wayne operations serving the Central Florida market. Mr. Gifford has over 20 years of experience working with individual and corporate investors. Prior to joining NAI Realvest | Charles Wayne, Brad worked for Ocean Properties & Management, Inc., as the Managing Director of Long Term Department. Before joining Ocean Properties, Brad worked for AMSI as a Sales Associate at New Smyrna Chevy and Chrysler Jeep & Dodge. Brad has an extensive background in the financial and sales arena. While doing business as Gifford Financial, LLC, he consulted with Community Banks leading stock offerings for companies ranging from $200 Million to $1 Billion in assets. Brad consulted within the banking industry from 2005-2012, working various different offerings throughout the southeast.
Before raising capital and consulting, Brad was a Regional Sales Director with RidgeWorth Capital Management. Brad generated over $80 million in mutual fund assets thru May 2009, $163 million in 2008. He was recognized in 2007, for a $25 Million Fixed Income Mutual Fund Case, Outstanding Sales Award and received accolades for implementing the E-Wholesaling system. Brad joined the SunTrust investment management firm in 2005 as Regional Sales Consultant responsible for driving sales throughout the southeast, creating an external distribution channel. Brad generated more than $110 million in production in 2005.
Prior to RidgeWorth Capital, Brad was a National Sales Director and Director's Club member with Morgan Stanley. Brad was responsible for the sales and support of retirement plans, annuities, separate managed accounts, mutual funds and fee based platforms. He worked with high net worth advisors, client building with business owners and managing investment portfolios.
Throughout his career Brad has worked with a diverse population and a wide variety of products, consistently finding success in identifying and meeting the needs of his clients.
Education
Brad earned a BBA, degree in Marketing from the University of Mississippi
Current Licenses include: 7, 63, 65, and Insurance and Variable Annuity, Florida Real Estate Sales Associate
Brad completed the Professional Financial Planner Program at Oglethorpe University, College of Financial Planning. Brad has participated in Sequoia Wholesaler Training and Sequoia Advanced Presentation Skills Training.