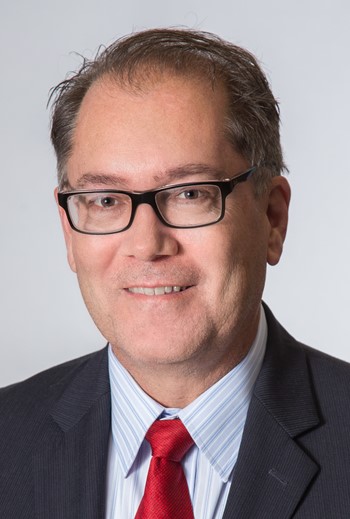 Specialties
Investment
Scope of Service Experience
William Bubniak joined NAI/Farbman in January, 1988 and is currently a Senior Vice President with the firm. He is a licensed real estate broker in Michigan and Florida. He oversees the Investment Sales Division of the Brokerage Department. Bill specializes in the sale of investment and turnaround properties and structuring sales of buildings for user/buyers to purchase for their own businesses.
Bill has been involved in the sale of a variety of types of real estate including office buildings, net leased transactions, hotels, industrial buildings, shopping centers and apartment projects. He was previously the chairperson to the NAI Investment Council for seven years.
Background & Experience
Prior to joining NAI Farbman, Bill was employed with the law firm of Clark, Hill (formerly Hill, Lewis) as an attorney where he specialized in tax and real estate law. He is also a CPA and worked in the tax department of Ernst & Young (formerly Ernst & Whinney).
Education
University of Michigan Business School, BBA Accounting
Wayne State University School of Law, JD
Professional Associations & Designations
CPA, Illinois
Attorney, Michigan
Transaction History
Industrial/Flex
?? Lauderhill Industrial Park, 80,000 SF,
Lauderhill, Florida
?? Gateway Industrial Center, 1,152,099 SF,
Detroit Michigan
?? 9 Building Industrial Portfolio, 1,800,000 SF,
Canton, Ohio
?? Discovery Center, 164,100 SF,
Farmington Hills, Michigan
?? Spectrum Commerce Center, 134,253 SF,
Dublin (Columbus), Ohio
Office
?? Miami lakes Executive Center, 50,000 SF,
Miami Lakes, Florida
?? Jackson Office Building, 177,000 SF,
Chicago (CBD), Illinois
?? Office Building Sale, 54,840 SF, Pensacola,
Florida
?? Bingham Center, 500,000 SF,
Bingham Farms, Michigan
?? Dayton Office Portfolio, 325,000 SF, Dayton,
Ohio
?? 777 Eisenhower Plaza, 326,000 SF,
Ann Arbor, Michigan
?? Broadway Summit Office, 130,000 SF, Kansas
City Missouri
?? Dime Building, 319,817 SF, Detroit Michigan
?? Two Detroit Center Garage, 1,092 Spaces,
Detroit Michigan
?? Coral Springs Trade Center, 115,000 SF,
Coral Springs, Florida
Multi-Housing
?? Mulberry Lane & Robin Oaks, 396 units,
Midland, Michigan
?? Country House, 284 units, Grand Blanc,
Michigan
?? French Quarter, 476 units, Detroit, Michigan
?? Palm Beach Homes Apartments, 223 units,
Palm Beach, Florida
?? Deerfield Beach Apartments, 197 units,
Deerfield Beach, Florida
Retail
?? Randall Park Mall, 1,473,144 SF, North Randall
(Cleveland), Ohio
?? Concord Mall, 600,000 SF, Elkhart, Indiana
?? Westshore Mall, 400,000 SF, Holland, Michigan
?? East Bay Plaza, 85,000 SF, Largo, Florida
Strategic Clients
Morgan Stanley
C-III
Wells Fargo
Torchlight Investor
ORIX Capital
Metropolitan Life
Berkadia
John Hancock
Capmark Bank
CW Capital
Crown Life
Midland Loan
ING Realty Partners
Bank of America
GE Capital
Situs