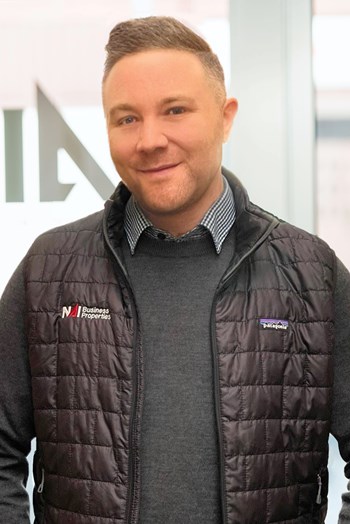 Scope of Experience
Tyler is well known for his constant work ethics, client satisfaction, and perseverance to meet his clients' needs. On Tyler's first day with the firm, he negotiated a lease in a retail space downtown, which only gave him the confidence to open many doors and perform several transactions in no time. The personal attention Tyler gives to his clients has given him an exceptional reputation within the real estate industry in his short time thus far with NAI. Tyler's personable and professional character allows him to build and maintain solid relationships. Tyler is always trying to find ways to give back in his community, and is a very active supporter for the Lupus Foundation of America and the Billings Rotary Club.
Background & Experience
Tyler grew up around the Billings area enjoying everything Montana has to offer, and can often be found on one of the beautiful golf courses or skiing in the Winter. At an early age Tyler understood the importance of real estate investments, and in college he understood the importance of helping people reach their business goals. Tyler also owns a successful restaurant and bar, thus giving him a competitive advantage when listing and selling restaurants all across Montana. He specializes in the sales and acquisitions of restaurants, bars, casinos, and liquor licenses.
Education
Bachelors of Science in Information Systems, (MSU-Billings)
Strategic Clients
Rawhide Engineering, Volunteers of America, United States Postal Service, Bridge Creek Back Country Kitchen and Wine Bar, Edgar Bar, Curt's Saloon, The Dash Inn, The Round Towne Tavern and Casino, Simply Wine and The Barrel Room Casino, Manny's Bar and Asian Nites Casino, Mardi Gras Casino.