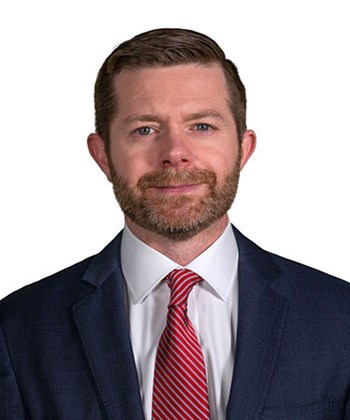 Specialties
Development, Land, Retail
Scope of Service Experience
Trey is a Senior Advisor who specializes in retail land sales. Trey's fourteen years of experience make him a valuable resource to his clients in the hospitality, retail, and multi-family industries. Trey holds a Masters in Real Estate Development and has extensive experience in commercial real estate, land development and research analysis.
Since joining NAI in 2008, Trey has completed approximately $107 million in closed transactions. The most notable being the $14.5 million assemblage for a Publix anchored shopping center, the $10.5 million sale of Belle Island Village and most recently the successful negotiation an $8 million ground lease between his client, a third-party developer and Dave & Buster's.
Trey strongly believes in the practice of multidisciplinary thinking in real estate, and it shows in his style of work. Complicated deals and transactions often require a creative and multi-angled approach. This mindset and unique ability enable him to bring challenging projects across the finish line.
Costar recognized Trey as a 2015 Top Sales Broker. The East Tennessee CCIM Chapter and the Knoxville Business Journal awarded Trey with the 2015 Retail Broker of the Year and the 2011 Deal of the Year. Trey was also presented the 2012 Elite Award by NAI Global.
Strategic Clients
Braden's Lifestyle Furniture
CHM
Collier Restaurant Group
Green Bank
The Hutton Company
Key Safety Systems
Kinsey Probasco Hays
Mountain Commerce Bank
Pilot Travel Centers
Region's Financial
RESIGHT Investors
Shae Design Studio
SunTrust Financial
Tennessee State Bank
World Choice Investments