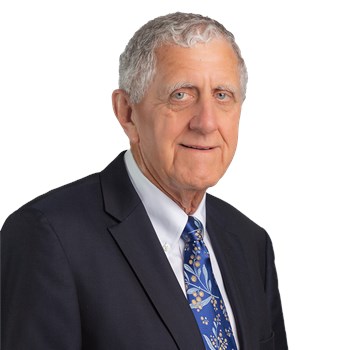 Thomas Smith
Vice President
NAI Miami HQ
9655 South Dixie Highway Suite 300
Miami, Florida 33156
United States
T +1 786 260 0409
M 13054099993
tsmith@naimiami.com
Specialties
Office, Retail
Scope of Service Experience
Tom has more than 30 years' experience providing sales, leasing, management and consulting services to individual, business and municipal clients.
He has served as a court appointed receiver for both multi-family and commercial real estate properties and has testified as an expert witness in the United States Bankruptcy Court for the Southern District of Florida concerning real estate valuations.
He was elected the "Retail Chair" for the Caribbean chapter of the International Council of Shopping Centers ("ICSC") for 5 consecutive years.
Background & Experience
1980 - 2016: TWS Properties, Inc. - President.
A partial list of current and former clients includes: The City of Coral Gables; The City of Miami - Department of Off-Street Parking ("Miami Parking Authority"); The City of Miami Beach; Wometco Enterprises, Inc.; Big Daddy's Liquors; Spec's Music; Bal Harbor Shops; Federal Express; Lennar Corporation; Goodwill Industries.
1985-2016: Wometco Enterprises, Inc. - Vice President/Director
Tom managed and administered all real estate matters relating to Wometco's various interests, which included an office building in Coral Gables, Florida, a chain of movie theaters, an industrial food service business operating throughout the southeastern United States, a cable television company in the Bahamas, a chain of Baskin-Robbins/Dunkin' Donuts stores in the Caribbean, and The Miami Seaquarium - a marine mammal attraction in Key Biscayne, Florida.
He participated in the executive-level management of the parent company and all its subsidiaries, was actively involved in the sale of the movie theatre and food service divisions, personally managed the 600 employee Puerto Rico subsidiary and led the successful sale of that business in 2016.