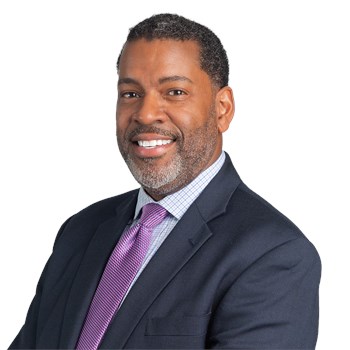 Timothy Merriman Jr
Principal
NAI Miami HQ
9655 South Dixie Highway Suite 300
Miami, Florida 33156
United States
T 786 260 0414
M 954 668 5315
tmerriman@naimiami.com

License SL3208280
Specialties
Industrial, Investment, Retail, Distressed, Development, Land, Lease Administration, Research, Retail, Advisory / Consulting, Banks, Buyer Representation, Capital Markets, Food Facilities, Landlord Representation, Mapping / Demographics, Net Leased, Tenant Representation
Scope of Service Experience
Mr. Timothy Merriman Jr. is a licensed Florida real estate broker specializing in the sale of commercial grade investment real estate in the South Florida Market. Mr. Merriman brings over five years of real estate analytical experience as a REO specialist for a national lender. He has been a member of the global organization of land developers, the Urban Land Institute, and it's the South Florida / Caribbean division as well as a member of the National Association of Industrial and Office Properties. Mr. Merriman now focuses his career on representing commercial real estate sellers and joined NAI Miami in 2008 because of their reputation for excellence and customer satisfaction. Mr. Merriman believes his clients benefit from the firm's tenacity to be the best, together with his ability to achieve adequate sales prices that other brokerages simply could not deliver.
Background & Experience
NAI Miami, Senior Vice President
August 2008 - Present
Education
Nova Southeastern University, Fort Lauderdale, Florida - Dec., 2013, Masters of Business Administration
Shaw University Raleigh, North Carolina - May, 2003, Bachelors of Arts, Sociology
Professional Associations & Designations
Florida Licensed Real Estate License
National Association of Black MBA's
National Association of Industrial Properties—NAIOP National Association of Industrial Properties
Developing Leaders International Council of Shopping Centers (ICSC)
Transaction History
700 NW 175th Street - Miami - Religious Facility - $2,215,000.00
7900 NW 25th Ct - Hialeah - Industrial - $925,000.00
5975 Sunset Drive - Miami - Office Condo - $2,467,000.00
1940 Harrison Street - Hollywood - Office Building - $1,275,000.00
3511 W Commercial Blvd - Fort Lauderdale - Office Building - $1,800,000.00
1001 N Federal Highway - Hallandale - Office Building - $4,100,000.00
30505 South Dixie Highway - Homestead - Car Dealership - $4,950,000.00
11420 SW 109th Rd - Miami - Office - $1,650,000.00
3600 North 29th Road - Hollywood - Industrial - $4,600,000.0
Strategic Clients
Bank of America, N.A.
Bayview Loan Servicing, LLC
CDP Systems, Inc.
Citibank, N.A.
First City Financial Corporation
GE Capital JJ Palacio, P.A.
Commerce Bank Midwestern Financial, N.A.
Progressive Casualty Insurance
Velocity National Bank
Zion National Bank
Goldstar Trust