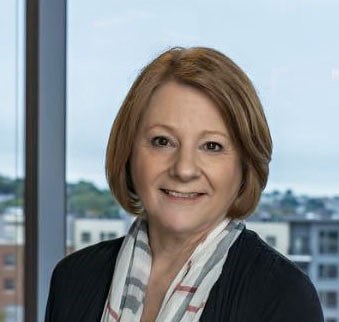 Scope of Service Experience
Susan, a licensed Realtor in both Massachusetts and Connecticut, joined NAI Glickman Kovago & Jacobs in June 2015. She is responsible for the day-to-day operations of the office as well as the design and implementation of all marketing and advertising efforts including property brochures, online advertising, and e-mail blasts. Susan also assists sales associates with client presentations, correspondence, and press releases, maintains database information and updates the website as needed.
Background & Experience
Prior to joining NAI Glickman Kovago & Jacobs, Susan was the office manager of the Berkshire Hathaway HomeServices New England Properties in Norwich, CT. She has held her real estate license since 2005 and has many years of experience in residential property sales. Prior to becoming involved in real estate, Susan was the Senior Graphic Designer for an advertising, marketing and public relations firm.
Education
Susan, a member of the National Honor Society, received both an Associate of Science degree and Bachelor of Science degree Summa Cum Laude from Assumption College in Worcester, MA.