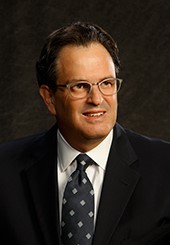 Scope of Experience
- Office and Industrial Leasing
- Development Sites/Projects
- Property Management
Background & Experience
Stuart Myron has been actively engaged in the commercial real estate industry for more than 25 years, meriting roles of increased responsibility in specialties including real estate development, acquisitions, dispositions, leasing and property management.
Stuart has completed hundreds of lease transactions on behalf of owners and tenants alike. The breadth and depth of his transactional and operational experience enables him to evaluate real estate matters from either side of the negotiation table. His sound operational judgment means the best possible advice, and significant value added for his clients.
Education
MBA, (Concentration: Marketing, Finance, Business Policy), York University, 1982 BA, History, York University, 1979
Professional Associations & Designations
Real Property Administrator, Building Owners and Management Institute International, 2001 Associate Broker, Real Estate Council of Alberta
Transaction History
- Represented Havi Logistics to assign their 38,000 square foot industrial cold storage facility.
- Represented Co-operators General Insurance Company in new and renewal office lease transactions from both a landlord and tenant perspective encompassing 270,000 square feet.
- Represented HB Group Insurance Management Ltd. with office leasing assignments totaling 130,000 square feet.
- Represented Metrowest Developments Ltd. in the leasing of 100% of their office building to the Alberta Government.
- Represented Credit Union Central of Alberta Ltd. in an office leasing assignment encompassing 85,000 square feet.