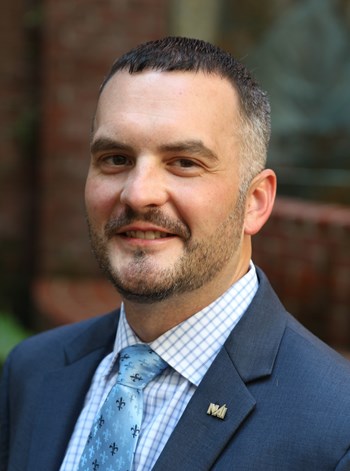 Specialties
Retail, Multifamily
Background & Experience
Ryan is a knowledgeable data-driven professional who is connected to many different networks from his involvement throughout the Greater New Orleans Community.
Ryan began his immersion in real estate earlier than most, with three generations of family ties, from brokers, asset managers, to firm founders, in the local and regional Real Estate Industry. Real Estate has long been a common topic at family gatherings. Early childhood memories include touring properties with his father and hearing his uncle and grandfather's industry "war stories." These childhood influences primed Ryan for the family footsteps he would eventually follow, while also carving his own career path in the real estate industry.
Early experiences in Residential Property Management with Latter & Blum primed Ryan's eventual Commercial Real Estate career in the GNO. There he expanded his foundation of experiential knowledge through firsthand observations and interactions with Multifamily property operations. Ryan also more finely tuned his internal compass and geographical knowledge of the local area while fostering relationships with agents at L&B branches citywide.
Ryan's career path veered from a Residential to Commercial focus after he received a CID scholarship toward what would be a niche-affirming CCIM 101 course. He joined NAI Latter & Blum's New Orleans office and began turning heads as a rookie commercial agent, recognized in his first year by the Commercial Investment Division of the New Orleans Metropolitan Association of REALTORS for sales and leasing production in excess of $2.5 million, co-recipient of Largest Retail Sale, and for being one of two "Rising Stars." NAI Latter & Blum also recognized Ryan as the "Rookie of the Year" in 2012.
Ryan's professional approach to real estate negotiations and customer service continues to evolve with the industry. He has closed an increasing number of investment property transactions via sealed bid offerings, through which he continues to develop an ever-growing database of buyers, investors, and brokers. He continues to pursue collaborations with out-of-state brokers looking for a connected agent with a nuanced understanding of the local markets. Ryan also attends several regional and national conferences and events each year to maintain his industry knowledge and further expand and leverage his network of contacts, within real estate and other related industries. These have included ICSC (RECon, Food For Thought, & Idea Exchange/Deal Making), CCIM LA/HOU Energy Conference, NAI Global Convention, CID Economic Outlook, UNO Economic Forecast, and GNO Inc.'s Emerge Summit.
It's worth noting that Ryan has also spent much of his free time pursuing other professional and community leadership opportunities. Such experiences offered Ryan opportunities to foster a sense of camaraderie, purpose, and connection with the local community, its needs and their potential solutions.
Education
Middle Tennessee State University
M.B.A. Business Finance Class of 2010
B.B.A. Business Finance: Class of 2008
CCIM Institute
CI 101: Financial Analysis for Commercial Investment Real Estate
CI 102: Market Analysis for Commercial Investment Real Estate
CI 104: Investment Analysis for Commercial Investment Real Estate
Professional Associations & Designations
• CCIM Candidate / LA CCIM Member
• International Council of Shopping Centers (ICSC): NOLA Next Gen Committee Member
• GNO, Inc: Outstanding Millennial in Real Estate 2019
• Louisiana REALTORS: LR Leadership Program 2019
• New Orleans Metropolitan Association of Realtors (NOMAR)
• Commercial Investment Division of NOMAR: Board Member 2016-Present | Sec. Treasurer 2018 | Pres Elect 2019 | Pres 2020
• St. Tammany West Chamber of Commerce: Board Member 2015 & 2017 | Outstanding Young Professional 2016
• Northshore Young Professionals: Committee Chair 2015 & 2017 | Vice Chair 2016
• Cystic Fibrosis Foundation: Northshore's Finest Honoree 2015 and Continued Supporter
• Financial Management Association (MTSU Chapter) - 2008-2010 Received Honors Recognition from FMA
Transaction History
• 55,000 SF Shopping Center (Sold Twice)
• 30,000 SF Walmart Shadow Center (Sold)
• 79,000 SF Redevelopment Retail Center (Sold)
• 87,000 SF Big-Box Shopping Center (Sold)
• 10,000 SF Office (Sold)
• 11,000 SF Office (Leased)
• 141,000 SF of Warehouse + 10,000 SF of Office (Leased)
• 50,000 Warehouse (Sold)
• 82,000 SF STNL Industrial Facility (Sold)
• 47,000 SF Catholic School (Sold)
• Multiple Apartment Communities Totaling More than 600 Units (Sold