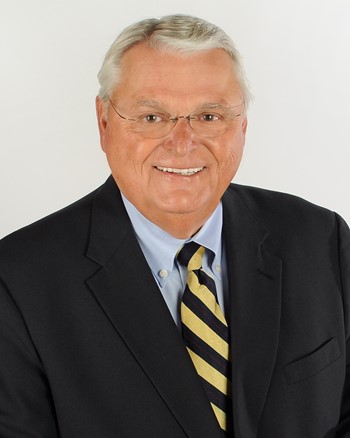 Specialties
Office, Retail
Scope of Service Experience
Rudy has been a licensed real estate agent since 1969 and has more than eight years of commercial real estate experience.
Background & Experience
Rudy has deep Omaha roots and a plethora of experience with the Omaha judicial system. Before joining NAI NP Dodge, he was the Douglas County Clerk of District Court, an elected position he held for more than 32 years, respectably. Rudy was also Chief Deputy - Clerk of District Court for six years. Today he continues to serve his city as both the present Lay Member on the Douglas County Board of Mental Health, and a commercial real estate professional.
Education
Rudy attended the University of Nebraska at Omaha and majored in Business / Real Estate.
Professional Associations & Designations
Douglas County Board of Mental Health, Present Lay Member
South High Alumni Association, Board of Directors
Sokol Association, Board of Directors
Clerk of District Court (1975-2006)
Clerk of District Court, Former Chief Deputy (1969-1974)
Nebraska Association of County Officials, Former Board of Directors
Clerk of District Court Association, Past President
National Association for Court Management, Former Member
Omaha Business Men's Association, Past President
Omaha South High Alumni Association, Past Treasurer
Marian Fest, Former Co-Chairman
Transaction History
Mellow Mushroom - 5,500-SF Retail Lease in Lincoln, Nebraska
Strategic Clients
Decker Law Offices
Dental Designs
Indigenous Water Gardens
Prime Lending
Rowen Law Office