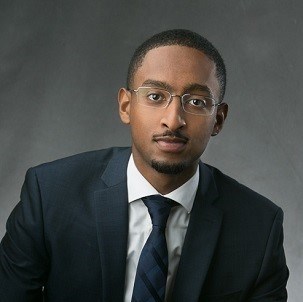 Specialties
Multifamily
Scope of Service Experience
Rudas specializes in multifamily properties in the core Bay Area and Sacramento Metro area.
Background & Experience
A Bay Area native, Rudas Gebregiorges brings his entrepreneurial background and fond knowledge of the greater Bay Area to NAI Northern California. Rudas assists clients in the repositioning of their real estate portfolios to meet specific goals and works hard to understand and meet clients' needs for the development of long-term relationships. His early work as an analyst helped develop his expertise in the Northern California real estate market, while his experience over the past six years has expanded to also include work on out-of-state properties. The scope of his service includes conducting financial underwriting and market analysis of prospective assets, strategizing for optimized management, and acquisition/disposition strategies.
Education
Bachelor of Arts, University of California, Los Angeles
Transaction History
Office, Oakland | $4,100,000
27 Units, Concord | $5,200,000
76 Units, Carmichael | $11,300,000
58 Units, Stockton | $4,875,000
52 Units, Stockton | $4,700,000
14 Units, Newark | $3,750,000
10 Units, Berkeley | $5,720,000
24 Units, Oakland | $8,060,000
12 Units, Emeryville | $2,790,000
6 Units, Oakland | $1,380,000
10 Units, Oakland | $1,775,000
5 Units, Oakland | $775,000
3 Units, Oakland | $825,000
12 Units, Berkeley | $4,235,000
6 Units, Oakland | $565,000
O'Reilly Auto Parts | $860,000
6 Units, Berkeley | $2,675,000
6 Units, Oakland | $475,000
9 Units, Oakland | $1,750,000
8 Units, Oakland | $2,235,000
4 Units, Berkeley | $1,650,000