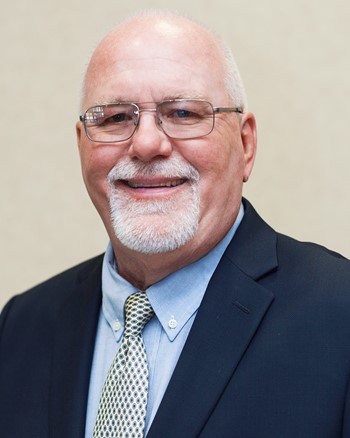 Specialties
Development, Office, Retail
Scope of Service Experience
Roger Stolley has spent nearly 30 years in the managment of regional shopping centers for Simon Property Group and The Rouse Company. This experience and expertise has given Roger unparalleled knowledge about the retail, industrial, property management and leasing of large complex project. Many years experience in property management of regional malls included asset management, operational management, marketing, personnel development, tenant and customer relations, leasing, security, public and media relations, budget preparation and presentation, lease enforcement, oversee tenant construction, governmental compliance and all administrative functions Roger is currently working as a commercial real estate agent with NAI Rio Grande Valley since 2005. Actively involved in the leasing of local retail and office projects. Roger has attended several NAI Global Conventions and has attended ICSC Regional Deal Making Conventions in Texas and the National ICSC Deal-making Convention in Las Vegas.
Background & Experience
Realtor NAI Rio Grande Valley 2005-Current Mall Manager La Plaza Mall McAllen, Texas (Simon Property Group) 1987-2004 Mall Manager Northgate Mall Lafayette, Louisiana (Simon Property Group) 1984-1987 Mall Manager Marshalltown Mall Marshalltown, Iowa (The Rouse Company) 1981-1984 Mall Manager North Grand Mall Ames, Iowa General Growth/ The Rouse Company 1979-1981
Education
Graduated Iowa Lakes Community College Esterville, Iowa 1971 with Associate of Arts Degree. Graduated Arnolds Park High School 1968 Recognized as Simon Property Group Certified Mall Manager 1986
Professional Associations & Designations
Associate Member International Council of Shopping Centers 2005-Current Member Board of Directors McAllen South Rotary 2010-2012 Rotarian of the year McAllen South Rotary 1994-1996 McAllen Airport Advisory Board 2008-2010 McAllen Chamber of Commerce Board of Directors 1996-2000 Member of the McAllen Chamber Greeters 1997-present. currently serving and chairman National Association of Realtors 2005-Current Texas Association of Realtors 2005-Current Greater McAllen Association of Realtors 2005-Current Comfort House Board Member 2015-Current Board of Trustees First United Methodist Church McAllen
Transaction History
Participated in the purchase of 130 acre tract in Edinburg for $17.2 million. Current location of The Shoppes at the Rio Grande ; 2008-2013; We were Leasing Agent for Neuhaus Tower a 17 story Brookfield owned and CBRE managed class A Office Complex. We leased over 50,000 SF of new space + most of the existing tenant renewals. Was involved with the sale of the Neuhaus Tower in 2013. Part of a team representing C-III Capital Industrial potfolio. We were in charge of renewals and new leasing for approx. 128,000 sf of vacant industiral property and 250,000 sf of renewals which represents 22 tenants. We were also involved in the sale of this portfolio and are currently active as the listing agents for the new ownership.