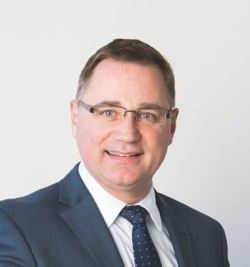 Specialties
Investment, Marketing
Background & Experience
Rob has a broad business background covering business start-ups and general management roles in medium sized corporate companies.  This experience has been invaluable in Rob's role as a joint manager for the NAI Harcourts North Shore business in dealing with a wide range of property owners, investors and tenants.  He is an excellent negotiator and marketer of properties and is very client-focused.
Rob first joined the commercial property business in 2007 and in the years following sold a number of significant industrial and commercial properties in challenging economic times.
Today, Rob works with Andrew Bruce to manage the NAI Harcourts North Shore office and also specialises in investment sales and the sales interaction between NAI Harcourts offices in New Zealand and NAI Global offices internationally.